Rev. David Andrus, pastor of Abiding Savior Lutheran Church in St. Louis and Not-Alone.net Ministries, joins host Rev. AJ Espinosa to study Numbers 12.
At first it was just the rabble, but now it's his own family: Moses is undermined by his own sister Miriam, his big sister who protected him as a baby. She questions whether he is fit to lead Israel, and she vies for his authority, their brother Aaron by her side.
Numbers 12 tells the short, challenging, and emotional story of God's response to our sinful rebellion. God confronts Aaron and Miriam in person, his figure veiled by a pillar of cloud. His holy presence inflicts Miriam with a debilitating disease. Although God seems harsh, He acts in the defense of Moses, His humble mouthpiece who pre-figures our Lord Jesus Christ. Like Moses, He humbly spoke on God's behalf while refusing to defend Himself. Rather, He pleas to God for the very people who attacked Him. Moses similarly pleads for his sister's life despite her sins against him. In response, God shows abundant forgiveness and mercy.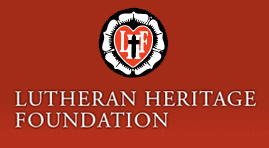 Thy Strong Word is a daily in-depth study of the books of the Bible with host Rev. AJ Espinosa and guest pastors from across the country. Thy Strong Word is graciously underwritten by the Lutheran Heritage Foundation and produced by the LCMS Office of National Mission.
---
Numbers 12
Miriam and Aaron Oppose Moses
12 Miriam and Aaron spoke against Moses because of the Cushite woman whom he had married, for he had married a Cushite woman.2 And they said, "Has the Lord indeed spoken only through Moses? Has he not spoken through us also?" And the Lord heard it. 3 Now the man Moses was very meek, more than all people who were on the face of the earth. 4 And suddenly the Lord said to Moses and to Aaron and Miriam, "Come out, you three, to the tent of meeting." And the three of them came out. 5 And the Lord came down in a pillar of cloud and stood at the entrance of the tent and called Aaron and Miriam, and they both came forward. 6 And he said, "Hear my words: If there is a prophet among you, I the Lord make myself known to him in a vision; I speak with him in a dream. 7 Not so with my servant Moses. He is faithful in all my house. 8 With him I speak mouth to mouth, clearly, and not in riddles, and he beholds the form of the Lord. Why then were you not afraid to speak against my servant Moses?" 9 And the anger of the Lord was kindled against them, and he departed.
10 When the cloud removed from over the tent, behold, Miriam was leprous,[a] like snow. And Aaron turned toward Miriam, and behold, she was leprous. 11 And Aaron said to Moses, "Oh, my lord, do not punish us[b] because we have done foolishly and have sinned. 12 Let her not be as one dead, whose flesh is half eaten away when he comes out of his mother's womb." 13 And Moses cried to the Lord, "O God, please heal her—please." 14 But the Lord said to Moses, "If her father had but spit in her face, should she not be shamed seven days? Let her be shut outside the camp seven days, and after that she may be brought in again." 15 So Miriam was shut outside the camp seven days, and the people did not set out on the march till Miriam was brought in again. 16 After that the people set out from Hazeroth, and camped in the wilderness of Paran.
Footnotes:
Numbers 12:10 Leprosy was a term for several skin diseases; see Leviticus 13
Numbers 12:11 Hebrew do not lay sin upon us
English Standard Version (ESV) The Holy Bible, English Standard Version. ESV® Permanent Text Edition® (2016). Copyright © 2001 by Crossway Bibles, a publishing ministry of Good News Publishers. esv.org