Rev. Christopher Maronde, pastor of St. John Lutheran Church — Bingen in Decatur, Illinois, joins host Rev. AJ Espinosa to study Psalm 39.
David tries to grin and bear his just punishment, but he can't take it anymore. Yet in Psalm 39, rather than sinfully bursting out at the wicked, he bursts out at God in prayer. His cry for help is full of raw emotion and urgency—and it's okay to pray like that! God can take it. David vents while turning to humility in faith, waiting for God to bring an end to what God has justly wrought.
Our Lord Jesus tells us to pray in the midst of our urgent need, addressing God simply and directly as "Father." Our Lord Jesus Himself prayed like David did, remaining silent before the wicked but bursting out to God in sorrow and passion on the Cross. Because of our Lord's resurrection, we have both forgiveness for our sins as well as access to God in the midst of the trials of this life.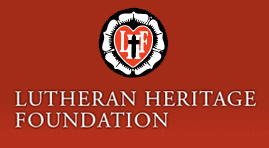 Thy Strong Word is a daily in-depth study of the books of the Bible with host Rev. AJ Espinosa and guest pastors from across the country. Thy Strong Word is graciously underwritten by the Lutheran Heritage Foundation and produced by the LCMS Office of National Mission.
---
Psalm 39
What Is the Measure of My Days?
To the choirmaster: to Jeduthun. A Psalm of David.
39 I said, "I will guard my ways,
    that I may not sin with my tongue;
I will guard my mouth with a muzzle,
    so long as the wicked are in my presence."
2 I was mute and silent;
    I held my peace to no avail,
and my distress grew worse.
3     My heart became hot within me.
As I mused, the fire burned;
    then I spoke with my tongue:
4 "O Lord, make me know my end
    and what is the measure of my days;
    let me know how fleeting I am!
5 Behold, you have made my days a few handbreadths,
    and my lifetime is as nothing before you.
Surely all mankind stands as a mere breath! Selah
6     Surely a man goes about as a shadow!
Surely for nothing[a] they are in turmoil;
    man heaps up wealth and does not know who will gather!
7 "And now, O Lord, for what do I wait?
    My hope is in you.
8 Deliver me from all my transgressions.
    Do not make me the scorn of the fool!
9 I am mute; I do not open my mouth,
    for it is you who have done it.
10 Remove your stroke from me;
    I am spent by the hostility of your hand.
11 When you discipline a man
    with rebukes for sin,
you consume like a moth what is dear to him;
    surely all mankind is a mere breath! Selah
12 "Hear my prayer, O Lord,
    and give ear to my cry;
    hold not your peace at my tears!
For I am a sojourner with you,
    a guest, like all my fathers.
13 Look away from me, that I may smile again,
    before I depart and am no more!"
Footnotes:
Psalm 39:6 Hebrew Surely as a breath
English Standard Version (ESV) The Holy Bible, English Standard Version. ESV® Permanent Text Edition® (2016). Copyright © 2001 by Crossway Bibles, a publishing ministry of Good News Publishers. esv.org