Rev. Matt Zickler, pastor of Grace Lutheran Church in Western Springs, Illinois, joins host Rev. AJ Espinosa to study 1 John 1.
If we deny that God became a real flesh-and-blood human being, then we are blind to our sins and captive to the darkness. What we do with our bodies matters to God! God created our bodies and the whole material world, and He has begun to save our bodies and restore this world in the resurrection of Jesus Christ.
This is the topic of the first letter of John. We finished the gospel of John in June, and now we see many of the same themes like light and darkness. Luther said John's letters belong right after his gospel account. They flow together and portray the Christian struggle: we paradoxically are both saints and sinners, those who acknowledge our sin and those who resist it by God's forgiveness and grace.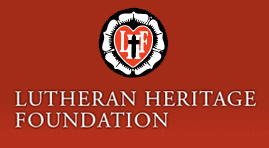 Thy Strong Word is a daily in-depth study of the books of the Bible with host Rev. AJ Espinosa and guest pastors from across the country. Thy Strong Word is graciously underwritten by the Lutheran Heritage Foundation and produced by the LCMS Office of National Mission.
---
1 John 1
The Word of Life
1 That which was from the beginning, which we have heard, which we have seen with our eyes, which we looked upon and have touched with our hands, concerning the word of life— 2 the life was made manifest, and we have seen it, and testify to it and proclaim to you the eternal life, which was with the Father and was made manifest to us— 3 that which we have seen and heard we proclaim also to you, so that you too may have fellowship with us; and indeed our fellowship is with the Father and with his Son Jesus Christ. 4 And we are writing these things so that our[a] joy may be complete.
Walking in the Light
5 This is the message we have heard from him and proclaim to you, that God is light, and in him is no darkness at all. 6 If we say we have fellowship with him while we walk in darkness, we lie and do not practice the truth. 7 But if we walk in the light, as he is in the light, we have fellowship with one another, and the blood of Jesus his Son cleanses us from all sin. 8 If we say we have no sin, we deceive ourselves, and the truth is not in us. 9 If we confess our sins, he is faithful and just to forgive us our sins and to cleanse us from all unrighteousness. 10 If we say we have not sinned, we make him a liar, and his word is not in us.
Footnotes:
1 John 1:4 Some manuscripts your
English Standard Version (ESV) The Holy Bible, English Standard Version. ESV® Permanent Text Edition® (2016). Copyright © 2001 by Crossway Bibles, a publishing ministry of Good News Publishers. esv.org