Rev. Nathan Meador, pastor of St. John Lutheran Church in Plymouth, Wisconsin, joins host Rev. AJ Espinosa to study Psalm 41.
We can't bring ourselves to have hope for the future or joy in the present unless God reminds us of His past and present goodness. When we are too busy to stop and recall God's grace, we rob ourselves! In Psalm 41, David begins by reminding himself of the blessings and aid of God that he has already enjoyed.
David then confesses his sin and asks for rescue. Although he was forgiven, forgiveness doesn't negate the punishment we experience in this life. David owns his sin and asks to be raised up, even though his own son has betrayed him. Similarly, our Lord Jesus was betrayed by His own inner circle, like family to Him. Like David's opponents, Judas spoke empty words, the veneer of one "who considers the poor." While our Lord was not spared the punishment for sin, He was finally raised up, all to uphold us and set us in His presence.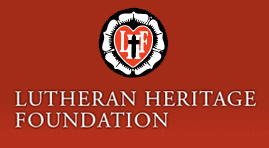 Thy Strong Word is a daily in-depth study of the books of the Bible with host Rev. AJ Espinosa and guest pastors from across the country. Thy Strong Word is graciously underwritten by the Lutheran Heritage Foundation and produced by the LCMS Office of National Mission.
---
Psalm 41
O 

Lord

, Be Gracious to Me
To the choirmaster. A Psalm of David.
41 Blessed is the one who considers the poor![a]
    In the day of trouble the Lord delivers him;
2 the Lord protects him and keeps him alive;
    he is called blessed in the land;
    you do not give him up to the will of his enemies.
3 The Lord sustains him on his sickbed;
    in his illness you restore him to full health.[b]
4 As for me, I said, "O Lord, be gracious to me;
    heal me,[c] for I have sinned against you!"
5 My enemies say of me in malice,
    "When will he die, and his name perish?"
6 And when one comes to see me, he utters empty words,
    while his heart gathers iniquity;
    when he goes out, he tells it abroad.
7 All who hate me whisper together about me;
    they imagine the worst for me.[d]
8 They say, "A deadly thing is poured out[e] on him;
    he will not rise again from where he lies."
9 Even my close friend in whom I trusted,
    who ate my bread, has lifted his heel against me.
10 But you, O Lord, be gracious to me,
    and raise me up, that I may repay them!
11 By this I know that you delight in me:
    my enemy will not shout in triumph over me.
12 But you have upheld me because of my integrity,
    and set me in your presence forever.
13 Blessed be the Lord, the God of Israel,
    from everlasting to everlasting!
Amen and Amen.
Footnotes:
Psalm 41:1 Or weak
Psalm 41:3 Hebrew you turn all his bed
Psalm 41:4 Hebrew my soul
Psalm 41:7 Or they devise evil against me
Psalm 41:8 Or has fastened
English Standard Version (ESV) The Holy Bible, English Standard Version. ESV® Permanent Text Edition® (2016). Copyright © 2001 by Crossway Bibles, a publishing ministry of Good News Publishers. esv.org