Rev. David Boisclair, pastor of Faith and Bethesda Lutheran Churches in North St. Louis County, Missouri, joins host Rev. AJ Espinosa to study Daniel 12.
Daniel 12 is one of the few places in the Old Testament where we get direct and explicit mention of the bodily resurrection: "Many of those who sleep in the dust of the earth shall awake, some to everlasting life, and some to shame and everlasting contempt." Gabriel immediately speaks of the martyrs and the traitors among Israel during the persecution of Antiochus IV, but Scripture goes on to show that God will one day raise and judge all people.
Antiochus took away the morning and evening sacrifices, but he could not take God away from His people. The forces of darkness might destroy the temples, burn the books, or even kill the saints—but they can't touch God, which means they can't touch our salvation. Although sometimes it feels like salvation keeps getting delayed, we already experience the resurrection today through our baptism: in Christ, our eternal lives have begun, and we will never die.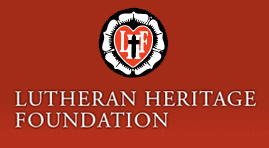 Thy Strong Word is a daily in-depth study of the books of the Bible with host Rev. AJ Espinosa and guest pastors from across the country. Thy Strong Word is graciously underwritten by the Lutheran Heritage Foundation and produced by the LCMS Office of National Mission.
---
Daniel 12
The Time of the End
12 "At that time shall arise Michael, the great prince who has charge of your people. And there shall be a time of trouble, such as never has been since there was a nation till that time. But at that time your people shall be delivered, everyone whose name shall be found written in the book. 2 And many of those who sleep in the dust of the earth shall awake, some to everlasting life, and some to shame and everlasting contempt. 3 And those who are wise shall shine like the brightness of the sky above;[a] and those who turn many to righteousness, like the stars forever and ever. 4 But you, Daniel, shut up the words and seal the book, until the time of the end. Many shall run to and fro, and knowledge shall increase."
5 Then I, Daniel, looked, and behold, two others stood, one on this bank of the stream and one on that bank of the stream. 6 And someone said to the man clothed in linen, who was above the waters of the stream,[b]"How long shall it be till the end of these wonders?" 7 And I heard the man clothed in linen, who was above the waters of the stream; he raised his right hand and his left hand toward heaven and swore by him who lives forever that it would be for a time, times, and half a time, and that when the shattering of the power of the holy people comes to an end all these things would be finished. 8 I heard, but I did not understand. Then I said, "O my lord, what shall be the outcome of these things?" 9 He said, "Go your way, Daniel, for the words are shut up and sealed until the time of the end. 10 Many shall purify themselves and make themselves white and be refined, but the wicked shall act wickedly. And none of the wicked shall understand, but those who are wise shall understand. 11 And from the time that the regular burnt offering is taken away and the abomination that makes desolate is set up, there shall be 1,290 days.12 Blessed is he who waits and arrives at the 1,335 days. 13 But go your way till the end. And you shall rest and shall stand in your allotted place at the end of the days."
Footnotes:
Daniel 12:3 Hebrew the expanse; compare Genesis 1:6–8
Daniel 12:6 Or who was upstream; also verse 7
English Standard Version (ESV) The Holy Bible, English Standard Version. ESV® Permanent Text Edition® (2016). Copyright © 2001 by Crossway Bibles, a publishing ministry of Good News Publishers. esv.org