Rev. Nate Ruback, pastor of Grace Lutheran Chapel in St. Louis, Missouri, joins host Rev. AJ Espinosa to study Isaiah 4.
Isaiah 4 ends the same way that Isaiah 2 began, with a word of grace and a vision of a glorious future. This poetic structure distinguishes this section from chapters 1 and 5, and it draws our attention to how the destructive fire of judgment is transformed into a protective fire that provides warmth and light in the night. The fire of God's presence is a terror to be sure, but for God's people there is peace even in the midst of fear.
The greed and faithlessness under Jotham and Ahaz would give way to reform and devotion under King Hezekiah. Yet Hezekiah was still under the thumb of Assyria, and his reforms wouldn't go far enough. Similarly, our repentance is always imperfect as sin creeps back into our lives. Our sinful nature is desperate to hang on to the status quo and resists real change. Peace and reform are only perfect in Christ, who is our true "shade by day from the heat" and our "shelter from the storm and rain."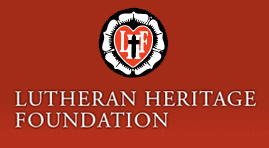 Thy Strong Word is a daily in-depth study of the books of the Bible with host Rev. AJ Espinosa and guest pastors from across the country. Thy Strong Word is graciously underwritten by the Lutheran Heritage Foundation and produced by the LCMS Office of National Mission.
---
Isaiah 4
4 And seven women shall take hold of one man in that day, saying, "We will eat our own bread and wear our own clothes, only let us be called by your name; take away our reproach."
The Branch of the 

Lord

 Glorified
2 In that day the branch of the Lord shall be beautiful and glorious, and the fruit of the land shall be the pride and honor of the survivors of Israel. 3 And he who is left in Zion and remains in Jerusalem will be called holy, everyone who has been recorded for life in Jerusalem, 4 when the Lord shall have washed away the filth of the daughters of Zion and cleansed the bloodstains of Jerusalem from its midst by a spirit of judgment and by a spirit of burning.[a] 5 Then the Lord will create over the whole site of Mount Zion and over her assemblies a cloud by day, and smoke and the shining of a flaming fire by night; for over all the glory there will be a canopy. 6 There will be a booth for shade by day from the heat, and for a refuge and a shelter from the storm and rain.
Footnotes:
Isaiah 4:4 Or purging
English Standard Version (ESV) The Holy Bible, English Standard Version. ESV® Permanent Text Edition® (2016). Copyright © 2001 by Crossway Bibles, a publishing ministry of Good News Publishers. esv.org