Rev. Braun Campbell, pastor of St. John's Lutheran Church in Alexandria, Virginia, joins host Rev. AJ Espinosa to study Isaiah 6.
Chapter 6 goes back to the beginning of Isaiah's ministry, when he was first called to serve as a prophet. He has a glorious vision of God's exalted robe, His flowing robe, and His fiery angel attendants serving in the Temple. The first five chapters of shown us though that God's glory is to be feared: as the angels sing "Holy, holy, holy," Isaiah nearly loses his life. God tells him to speak words of condemning law; repentance would only come after the Assyrian devastation.
When we sing "Holy, holy, holy" in church, the glory of God comes into our midst, hidden by the bread and wine of the Lord's Supper. Like Isaiah, we should feel holy fear as we approach God's presence. The bread taken from the altar purges the sin from our lips like a burning coal, commissioning us to speak for God, fearful prospect. How long? Come, Lord Jesus!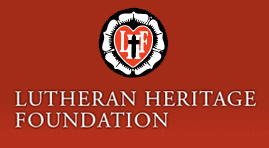 Thy Strong Word is a daily in-depth study of the books of the Bible with host Rev. AJ Espinosa and guest pastors from across the country. Thy Strong Word is graciously underwritten by the Lutheran Heritage Foundation and produced by the LCMS Office of National Mission.
---
Isaiah 6
Isaiah's Vision of the Lord
6 In the year that King Uzziah died I saw the Lord sitting upon a throne, high and lifted up; and the train[a] of his robe filled the temple. 2 Above him stood the seraphim. Each had six wings: with two he covered his face, and with two he covered his feet, and with two he flew. 3 And one called to another and said:
"Holy, holy, holy is the Lord of hosts;
the whole earth is full of his glory!"[b]
4 And the foundations of the thresholds shook at the voice of him who called, and the house was filled with smoke. 5 And I said: "Woe is me! For I am lost; for I am a man of unclean lips, and I dwell in the midst of a people of unclean lips; for my eyes have seen the King, the Lord of hosts!"
6 Then one of the seraphim flew to me, having in his hand a burning coal that he had taken with tongs from the altar. 7 And he touched my mouth and said: "Behold, this has touched your lips; your guilt is taken away, and your sin atoned for."
Isaiah's Commission from the Lord
8 And I heard the voice of the Lord saying, "Whom shall I send, and who will go for us?" Then I said, "Here I am! Send me." 9 And he said, "Go, and say to this people:
"'Keep on hearing,[c] but do not understand;
keep on seeing,[d] but do not perceive.'
10 Make the heart of this people dull,[e]
    and their ears heavy,
    and blind their eyes;
lest they see with their eyes,
    and hear with their ears,
and understand with their hearts,
    and turn and be healed."
11 Then I said, "How long, O Lord?"
And he said:
"Until cities lie waste
    without inhabitant,
and houses without people,
    and the land is a desolate waste,
12 and the Lord removes people far away,
    and the forsaken places are many in the midst of the land.
13 And though a tenth remain in it,
    it will be burned[f] again,
like a terebinth or an oak,
    whose stump remains
    when it is felled."
The holy seed[g] is its stump.
Footnotes:
Isaiah 6:1 Or hem
Isaiah 6:3 Or may his glory fill the whole earth
Isaiah 6:9 Or Hear indeed
Isaiah 6:9 Or see indeed
Isaiah 6:10 Hebrew fat
Isaiah 6:13 Or purged
Isaiah 6:13 Or offspring
English Standard Version (ESV) The Holy Bible, English Standard Version. ESV® Permanent Text Edition® (2016). Copyright © 2001 by Crossway Bibles, a publishing ministry of Good News Publishers. esv.org