Rev. Curtis Deterding, pastor of Zion Lutheran Church in Fort Myers, Florida, joins host Rev. AJ Espinosa to study Isaiah 15.
"My heart cries out for Moab!" Unlike the previous oracles against Babylon, Assyria, and Philistia, this one in Isaiah 15 takes a sympathetic perspective. Rather than a vengeful and ominous tone, Isaiah speaks with one of heartbreak from the perspective of a nation in mourning. Moab and Israel have had a rocky relationship, especially considering the incident at Baal-Peor in Numbers 25. Yet Moab and Israel are closely related, even if they are estranged (Genesis 19).
The oracle foretells utter destruction by both war and nature. It predicts grim devastation not unlike the plagues of Egypt. And yet Isaiah's words show that God takes no pleasure in the destruction of idolaters. He would rather have the Moabites attach themselves to Israel like Ruth, the ancestor of our Lord Jesus, and that all nations of the earth be blessed.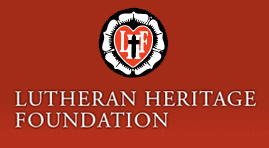 Thy Strong Word is a daily in-depth study of the books of the Bible with host Rev. AJ Espinosa and guest pastors from across the country. Thy Strong Word is graciously underwritten by the Lutheran Heritage Foundation and produced by the LCMS Office of National Mission.
---
Isaiah 15
An Oracle Concerning Moab
15 An oracle concerning Moab.
Because Ar of Moab is laid waste in a night,
    Moab is undone;
because Kir of Moab is laid waste in a night,
    Moab is undone.
2 He has gone up to the temple,[a] and to Dibon,
    to the high places[b] to weep;
over Nebo and over Medeba
    Moab wails.
On every head is baldness;
    every beard is shorn;
3 in the streets they wear sackcloth;
    on the housetops and in the squares
    everyone wails and melts in tears.
4 Heshbon and Elealeh cry out;
    their voice is heard as far as Jahaz;
therefore the armed men of Moab cry aloud;
    his soul trembles.
5 My heart cries out for Moab;
    her fugitives flee to Zoar,
    to Eglath-shelishiyah.
For at the ascent of Luhith
    they go up weeping;
on the road to Horonaim
    they raise a cry of destruction;
6 the waters of Nimrim
    are a desolation;
the grass is withered, the vegetation fails,
    the greenery is no more.
7 Therefore the abundance they have gained
    and what they have laid up
they carry away
    over the Brook of the Willows.
8 For a cry has gone
    around the land of Moab;
her wailing reaches to Eglaim;
    her wailing reaches to Beer-elim.
9 For the waters of Dibon[c] are full of blood;
    for I will bring upon Dibon even more,
a lion for those of Moab who escape,
    for the remnant of the land.
Footnotes:
Isaiah 15:2 Hebrew the house
Isaiah 15:2 Or temple, even Dibon to the high places
Isaiah 15:9 Dead Sea Scroll, Vulgate (compare Syriac); Masoretic Text Dimon; twice in this verse
English Standard Version (ESV) The Holy Bible, English Standard Version. ESV® Permanent Text Edition® (2016). Copyright © 2001 by Crossway Bibles, a publishing ministry of Good News Publishers. esv.org