Rev. Ryan Fehrmann, pastor of Zion Lutheran Church in Wausau, Wisconsin, joins host Rev. AJ Espinosa to study Isaiah 20.
"Then they shall be dismayed and ashamed because of Cush their hope and of Egypt their boast!" Isaiah 20 begins a new section of the book, switching back to the story of Isaiah the prophet. God speaks to Him and tells him to do something dramatic: as a sign of judgment, God tells him to go around naked in public for the next three years!
In this way, our chapter pulls together ideas from the preceding Philistia, Cush, and Egypt oracles and puts them into context. As Judah waffles about whether to join the Egyptians or to submit to the Assyrians, God condemns human pride for its lack of repentance. Just as He did then, God gives us a sign of nakedness: His Son on a cross. God enters into our shame so that we would realize that He is our only escape and our only hope in the face of sin, death, and evil.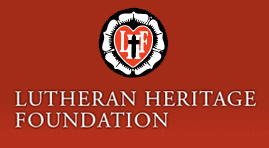 Thy Strong Word is a daily in-depth study of the books of the Bible with host Rev. AJ Espinosa and guest pastors from across the country. Thy Strong Word is graciously underwritten by the Lutheran Heritage Foundation and produced by the LCMS Office of National Mission.
---
Isaiah 20
A Sign Against Egypt and Cush
20 In the year that the commander in chief, who was sent by Sargon the king of Assyria, came to Ashdod and fought against it and captured it— 2 at that time the Lord spoke by Isaiah the son of Amoz, saying, "Go, and loose the sackcloth from your waist and take off your sandals from your feet," and he did so, walking naked and barefoot.
3 Then the Lord said, "As my servant Isaiah has walked naked and barefoot for three years as a sign and a portent against Egypt and Cush,[a] 4 so shall the king of Assyria lead away the Egyptian captives and the Cushite exiles, both the young and the old, naked and barefoot, with buttocks uncovered, the nakedness of Egypt. 5 Then they shall be dismayed and ashamed because of Cush their hope and of Egypt their boast. 6 And the inhabitants of this coastland will say in that day, 'Behold, this is what has happened to those in whom we hoped and to whom we fled for help to be delivered from the king of Assyria! And we, how shall we escape?'"
Footnotes:
Isaiah 20:3 Probably Nubia
English Standard Version (ESV) The Holy Bible, English Standard Version. ESV® Permanent Text Edition® (2016). Copyright © 2001 by Crossway Bibles, a publishing ministry of Good News Publishers. esv.org