Rev. Peter Bender, pastor of Peace Lutheran Church in Sussex, Wisconsin, joins host Rev. AJ Espinosa to study Isaiah 25.
"He will swallow up death forever; and the Lord GOD will wipe away tears from all faces." These beloved words, quoted both in 1 Corinthians and Revelation, are often read on Easter Sunday. They've inspired countless hymns as they powerfully proclaim the resurrection.
In Isaiah's context, many people worshiped the fertility god Baal. According to pagan belief, as mighty as Baal was, he was swallowed up by death every year at the start of the dry season. Isaiah testifies to Yahweh, an even greater God who would end the cycle of death forever. Our true God did so by letting death swallow His son for a short time, never to happen again. Thus Jesus atones for our sins and rescues the church from her shame, bringing mighty Babylon down to the level of defeated Moab.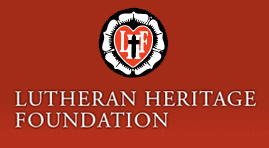 Thy Strong Word is a daily in-depth study of the books of the Bible with host Rev. AJ Espinosa and guest pastors from across the country. Thy Strong Word is graciously underwritten by the Lutheran Heritage Foundation and produced by the LCMS Office of National Mission.
---
Isaiah 25
God Will Swallow Up Death Forever
25 O Lord, you are my God;
    I will exalt you; I will praise your name,
for you have done wonderful things,
    plans formed of old, faithful and sure.
2 For you have made the city a heap,
    the fortified city a ruin;
the foreigners' palace is a city no more;
    it will never be rebuilt.
3 Therefore strong peoples will glorify you;
    cities of ruthless nations will fear you.
4 For you have been a stronghold to the poor,
    a stronghold to the needy in his distress,
    a shelter from the storm and a shade from the heat;
for the breath of the ruthless is like a storm against a wall,
5     like heat in a dry place.
You subdue the noise of the foreigners;
    as heat by the shade of a cloud,
    so the song of the ruthless is put down.
6 On this mountain the Lord of hosts will make for all peoples
    a feast of rich food, a feast of well-aged wine,
    of rich food full of marrow, of aged wine well refined.
7 And he will swallow up on this mountain
    the covering that is cast over all peoples,
    the veil that is spread over all nations.
8     He will swallow up death forever;
and the Lord God will wipe away tears from all faces,
    and the reproach of his people he will take away from all the earth,
    for the Lord has spoken.
9 It will be said on that day,
    "Behold, this is our God; we have waited for him, that he might save us.
    This is the Lord; we have waited for him;
    let us be glad and rejoice in his salvation."
10 For the hand of the Lord will rest on this mountain,
    and Moab shall be trampled down in his place,
    as straw is trampled down in a dunghill.[a]
11 And he will spread out his hands in the midst of it
    as a swimmer spreads his hands out to swim,
    but the Lord will lay low his pompous pride together with the skill[b] of his hands.
12 And the high fortifications of his walls he will bring down,
    lay low, and cast to the ground, to the dust.
Footnotes:
Isaiah 25:10 The Hebrew words for dunghill and for the Moabite town Madmen (Jeremiah 48:2) sound alike
Isaiah 25:11 Or in spite of the skill
English Standard Version (ESV) The Holy Bible, English Standard Version. ESV® Permanent Text Edition® (2016). Copyright © 2001 by Crossway Bibles, a publishing ministry of Good News Publishers. esv.org