Rev. David Boisclair, pastor of Faith and Bethesda Lutheran Churches in North St. Louis County, Missouri, joins host Rev. AJ Espinosa to study Psalm 31.
"Into your hand I commit my spirit." Our Lord Jesus quoted these words from Psalm 31 while He was on the Cross, but the rest of the psalm isn't as familiar to us. At times the psalmist seems to be begging God for mercy, and at times he seems to be thanking God that he has already received help—back and forth, again and again. What is the psalm really getting at?
The answer lies with David, the first person to pray this psalm. David, on the run for his life, has taken refuge in a mountain city. Enemy forces have followed him and have put the city under siege, trying to starve out the inhabitants and drain their resources until they're forced to surrender. Just like David, our Lord Jesus prayed this psalm when He was surrounded by enemies. Just like David, our Lord invites us to share in His confidence even when things look bleak.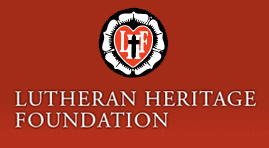 Thy Strong Word is a daily in-depth study of the books of the Bible with host Rev. AJ Espinosa and guest pastors from across the country. Thy Strong Word is graciously underwritten by the Lutheran Heritage Foundation and produced by the LCMS Office of National Mission.
---
Psalm 31
Into Your Hand I Commit My Spirit
To the choirmaster. A Psalm of David.
31 In you, O Lord, do I take refuge;
    let me never be put to shame;
    in your righteousness deliver me!
2 Incline your ear to me;
    rescue me speedily!
Be a rock of refuge for me,
    a strong fortress to save me!
3 For you are my rock and my fortress;
    and for your name's sake you lead me and guide me;
4 you take me out of the net they have hidden for me,
    for you are my refuge.
5 Into your hand I commit my spirit;
    you have redeemed me, O Lord, faithful God.
6 I hate[a] those who pay regard to worthless idols,
    but I trust in the Lord.
7 I will rejoice and be glad in your steadfast love,
    because you have seen my affliction;
    you have known the distress of my soul,
8 and you have not delivered me into the hand of the enemy;
    you have set my feet in a broad place.
9 Be gracious to me, O Lord, for I am in distress;
    my eye is wasted from grief;
    my soul and my body also.
10 For my life is spent with sorrow,
    and my years with sighing;
my strength fails because of my iniquity,
    and my bones waste away.
11 Because of all my adversaries I have become a reproach,
    especially to my neighbors,
and an object of dread to my acquaintances;
    those who see me in the street flee from me.
12 I have been forgotten like one who is dead;
    I have become like a broken vessel.
13 For I hear the whispering of many—
    terror on every side!—
as they scheme together against me,
    as they plot to take my life.
14 But I trust in you, O Lord;
    I say, "You are my God."
15 My times are in your hand;
    rescue me from the hand of my enemies and from my persecutors!
16 Make your face shine on your servant;
    save me in your steadfast love!
17 O Lord, let me not be put to shame,
    for I call upon you;
let the wicked be put to shame;
    let them go silently to Sheol.
18 Let the lying lips be mute,
    which speak insolently against the righteous
    in pride and contempt.
19 Oh, how abundant is your goodness,
    which you have stored up for those who fear you
and worked for those who take refuge in you,
    in the sight of the children of mankind!
20 In the cover of your presence you hide them
    from the plots of men;
you store them in your shelter
    from the strife of tongues.
21 Blessed be the Lord,
    for he has wondrously shown his steadfast love to me
    when I was in a besieged city.
22 I had said in my alarm,[b]
    "I am cut off from your sight."
But you heard the voice of my pleas for mercy
    when I cried to you for help.
23 Love the Lord, all you his saints!
    The Lord preserves the faithful
    but abundantly repays the one who acts in pride.
24 Be strong, and let your heart take courage,
    all you who wait for the Lord!
Footnotes:
Psalm 31:6 Masoretic Text; one Hebrew manuscript, Septuagint, Syriac, Jerome You hate
Psalm 31:22 Or in my haste
English Standard Version (ESV) The Holy Bible, English Standard Version. ESV® Permanent Text Edition® (2016). Copyright © 2001 by Crossway Bibles, a publishing ministry of Good News Publishers. esv.org