Rev. Kevin Parviz, pastor of Congregation Chai v'Shalom in St. Louis, Missouri, joins host Rev. AJ Espinosa to study Psalm 28.
Psalm 28 uses the themes of sound and work to offer supplication and praise to God. In the Old Testament, sound is connected to movement, activity, and life. Silence is connected to motionlessness, cessation, and death. We only have life, breath, and song because God first speaks His creative Word of life to create us and save us.
When God works judgment and destruction, He is simply turning evil back on itself, letting it be "hoist on its own petard." The work of faith is to tune out the loud distractions and listen to the voice of our shepherd. Our rock and fortress gives us a quiet place to sing our songs of praise in peace, with the whole body of Christ—even with those who have gone before us.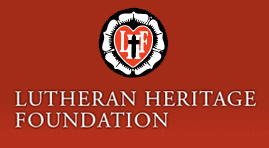 Thy Strong Word is a daily in-depth study of the books of the Bible with host Rev. AJ Espinosa and guest pastors from across the country. Thy Strong Word is graciously underwritten by the Lutheran Heritage Foundation and produced by the LCMS Office of National Mission.
---
Psalm 28
The 

Lord

 Is My Strength and My Shield
Of David.
28 To you, O Lord, I call;
    my rock, be not deaf to me,
lest, if you be silent to me,
    I become like those who go down to the pit.
2 Hear the voice of my pleas for mercy,
    when I cry to you for help,
when I lift up my hands
    toward your most holy sanctuary.[a]
3 Do not drag me off with the wicked,
    with the workers of evil,
who speak peace with their neighbors
    while evil is in their hearts.
4 Give to them according to their work
    and according to the evil of their deeds;
give to them according to the work of their hands;
    render them their due reward.
5 Because they do not regard the works of the Lord
    or the work of his hands,
he will tear them down and build them up no more.
6 Blessed be the Lord!
    For he has heard the voice of my pleas for mercy.
7 The Lord is my strength and my shield;
    in him my heart trusts, and I am helped;
my heart exults,
    and with my song I give thanks to him.
8 The Lord is the strength of his people;[b]
    he is the saving refuge of his anointed.
9 Oh, save your people and bless your heritage!
    Be their shepherd and carry them forever.
Footnotes:
Psalm 28:2 Hebrew your innermost sanctuary
Psalm 28:8 Some Hebrew manuscripts, Septuagint, Syriac; most Hebrew manuscripts is their strength
English Standard Version (ESV) The Holy Bible, English Standard Version. ESV® Permanent Text Edition® (2016). Copyright © 2001 by Crossway Bibles, a publishing ministry of Good News Publishers. esv.org