Rev. Gaven Mize, pastor of Augustana Evangelical Lutheran Church in Hickory, North Carolina, joins host Rev. AJ Espinosa to study Isaiah 64.
"Oh that you would rend the heavens and come down!" Isaiah continues his plea on behalf of the people into chapter 64. He invokes God as a warrior, that "the nations might tremble" before His face. As He makes this request, He acknowledges that there is nothing good in Judah that should prompt God to do so. He boldly asks that God would take gracious and undeserved initiative.
Faith is bold yet humble. The chapter ends with a question similar to "How long?" We boldly ask yet we humbly acknowledge that God does not owe us an answer, and that He may not answer our prayer for a very long time. Yet we trust that He eventually will answer all of our prayers and that He will work all things for our good because of the Messiah who has saved us throughout Israel's history.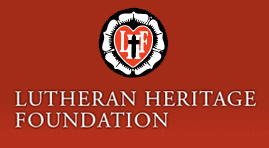 Thy Strong Word is a daily in-depth study of the books of the Bible with host Rev. AJ Espinosa and guest pastors from across the country. Thy Strong Word is graciously underwritten by the Lutheran Heritage Foundation and produced by the LCMS Office of National Mission.
---
Isaiah 64
64 Oh that you would rend the heavens and come down,
    that the mountains might quake at your presence—
2 [a] as when fire kindles brushwood
    and the fire causes water to boil—
to make your name known to your adversaries,
    and that the nations might tremble at your presence!
3 When you did awesome things that we did not look for,
    you came down, the mountains quaked at your presence.
4 From of old no one has heard
    or perceived by the ear,
no eye has seen a God besides you,
    who acts for those who wait for him.
5 You meet him who joyfully works righteousness,
    those who remember you in your ways.
Behold, you were angry, and we sinned;
    in our sins we have been a long time, and shall we be saved?[b]
6 We have all become like one who is unclean,
    and all our righteous deeds are like a polluted garment.
We all fade like a leaf,
    and our iniquities, like the wind, take us away.
7 There is no one who calls upon your name,
    who rouses himself to take hold of you;
for you have hidden your face from us,
    and have made us melt in[c] the hand of our iniquities.
8 But now, O Lord, you are our Father;
    we are the clay, and you are our potter;
    we are all the work of your hand.
9 Be not so terribly angry, O Lord,
    and remember not iniquity forever.
    Behold, please look, we are all your people.
10 Your holy cities have become a wilderness;
    Zion has become a wilderness,
    Jerusalem a desolation.
11 Our holy and beautiful[d] house,
    where our fathers praised you,
has been burned by fire,
    and all our pleasant places have become ruins.
12 Will you restrain yourself at these things, O Lord?
    Will you keep silent, and afflict us so terribly?
Footnotes:
Isaiah 64:2 

Ch 64:1 in Hebrew

Isaiah 64:5 Or in your ways is continuance, that we might be saved
Isaiah 64:7 Masoretic Text; Septuagint, Syriac, Targum have delivered us into
Isaiah 64:11 Or holy and glorious
English Standard Version (ESV) The Holy Bible, English Standard Version. ESV® Permanent Text Edition® (2016). Copyright © 2001 by Crossway Bibles, a publishing ministry of Good News Publishers. esv.org