Rev. David Boisclair, pastor of Faith and Bethesda Lutheran Churches in North St. Louis County, Missouri, joins host Rev. AJ Espinosa to study Psalm 24.
David was a celebrated warrior and commander. He was king over both Judah's territory in the South and over the people of the northern tribes. But in Psalm 24, He gives all the glory to Yahweh, saying that the whole world and all people belong to Him, and that He is the true warrior and king.
Yet David especially celebrates the people of Jacob, cleansed and purified by God.  Among them the King of Glory makes a special entrance. When our Lord Jesus entered His temple at 40 days old, Simeon celebrated Him as "the glory" of God's people, the Christ who brings Israel vindication "in the sight of every people."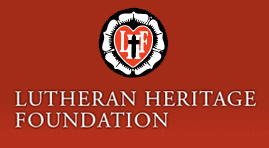 Thy Strong Word is a daily in-depth study of the books of the Bible with host Rev. AJ Espinosa and guest pastors from across the country. Thy Strong Word is graciously underwritten by the Lutheran Heritage Foundation and produced by the LCMS Office of National Mission.
---
Psalm 24
The King of Glory
A Psalm of David.
24 The earth is the Lord's and the fullness thereof,[a]
    the world and those who dwell therein,
2 for he has founded it upon the seas
    and established it upon the rivers.
3 Who shall ascend the hill of the Lord?
    And who shall stand in his holy place?
4 He who has clean hands and a pure heart,
    who does not lift up his soul to what is false
    and does not swear deceitfully.
5 He will receive blessing from the Lord
    and righteousness from the God of his salvation.
6 Such is the generation of those who seek him,
    who seek the face of the God of Jacob.[b] Selah
7 Lift up your heads, O gates!
    And be lifted up, O ancient doors,
    that the King of glory may come in.
8 Who is this King of glory?
    The Lord, strong and mighty,
    the Lord, mighty in battle!
9 Lift up your heads, O gates!
    And lift them up, O ancient doors,
    that the King of glory may come in.
10 Who is this King of glory?
    The Lord of hosts,
    he is the King of glory! Selah
Footnotes:
Psalm 24:1 Or and all that fills it
Psalm 24:6 Septuagint, Syriac, and two Hebrew manuscripts; Masoretic Text who seek your face, Jacob
English Standard Version (ESV) The Holy Bible, English Standard Version. ESV® Permanent Text Edition® (2016). Copyright © 2001 by Crossway Bibles, a publishing ministry of Good News Publishers. esv.org