Rev. Rolf Preus, pastor of Trinity-Sidney and St. John-Fairview, Montana, joins host Rev. AJ Espinosa to study Joshua 16.
This short little chapter about Ephraim says so much about God. Joshua 16 says that after the tribe of Judah, the lot fell to the people of Joseph. By God's providence, a seemingly random process unfolds according to His will, abundantly blessing Joseph as promised by his father Jacob.
Also according to Jacob however is the reversal of Ephraim and Manasseh. God surprises us time and again by favoring the second-born and the second-class, revealing His deep mercy and our great need for humility. Like his grandfather Jacob, Ephraim is mercifully blessed by God for the sake of Christ. Joshua of Ephraim prefigures the salvation of our Lord Jesus, and the royal house of Ephraim in the North points to Christ's universal reign.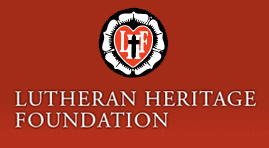 Thy Strong Word is a daily in-depth study of the books of the Bible with host Rev. AJ Espinosa and guest pastors from across the country. Thy Strong Word is graciously underwritten by the Lutheran Heritage Foundation and produced by the LCMS Office of National Mission.
---
Joshua 16
The Allotment for Ephraim and Manasseh
16 The allotment of the people of Joseph went from the Jordan by Jericho, east of the waters of Jericho, into the wilderness, going up from Jericho into the hill country to Bethel. 2 Then going from Bethel to Luz, it passes along to Ataroth, the territory of the Archites. 3 Then it goes down westward to the territory of the Japhletites, as far as the territory of Lower Beth-horon, then to Gezer, and it ends at the sea.
4 The people of Joseph, Manasseh and Ephraim, received their inheritance.
5 The territory of the people of Ephraim by their clans was as follows: the boundary of their inheritance on the east was Ataroth-addar as far as Upper Beth-horon, 6 and the boundary goes from there to the sea. On the north is Michmethath. Then on the east the boundary turns around toward Taanath-shiloh and passes along beyond it on the east to Janoah, 7 then it goes down from Janoah to Ataroth and to Naarah, and touches Jericho, ending at the Jordan. 8 From Tappuah the boundary goes westward to the brook Kanah and ends at the sea. Such is the inheritance of the tribe of the people of Ephraim by their clans, 9 together with the towns that were set apart for the people of Ephraim within the inheritance of the Manassites, all those towns with their villages. 10 However, they did not drive out the Canaanites who lived in Gezer, so the Canaanites have lived in the midst of Ephraim to this day but have been made to do forced labor.
English Standard Version (ESV) The Holy Bible, English Standard Version. ESV® Permanent Text Edition® (2016). Copyright © 2001 by Crossway Bibles, a publishing ministry of Good News Publishers. esv.org