Rev. Nathan Meador, pastor of St. John Lutheran Church in Plymouth, Wisconsin, joins host Rev. AJ Espinosa to study Psalm 23.
"The LORD is my shepherd; I shall not want." These famous words of Psalm 23 are so easy to misunderstand. Written by David, they point to how a shepherd boy was made shepherd over the whole kingdom of Israel. Time and again, God not only aided David, but He also blessed Him richly: green pastures, still waters, and a renewed soul.
So the psalm isn't about us, but David. And it wasn't about David's present observations, but David's future confidence. Yet baptism makes us part of Christ the true David, so the words become ours. So we too are confident—not to "dwell in"—but rather to "return to" God's house for the rest of our lives. In Christ, we know the shepherd's arms are always wide open to receive us in forgiveness.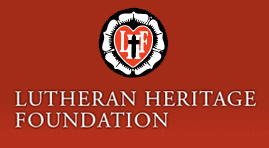 Thy Strong Word is a daily in-depth study of the books of the Bible with host Rev. AJ Espinosa and guest pastors from across the country. Thy Strong Word is graciously underwritten by the Lutheran Heritage Foundation and produced by the LCMS Office of National Mission.
---
Psalm 23
The 

Lord

 Is My Shepherd
A Psalm of David.
23 The Lord is my shepherd; I shall not want.
2     He makes me lie down in green pastures.
He leads me beside still waters.[a]
3     He restores my soul.
He leads me in paths of righteousness[b]
    for his name's sake.
4 Even though I walk through the valley of the shadow of death,[c]
    I will fear no evil,
for you are with me;
    your rod and your staff,
    they comfort me.
5 You prepare a table before me
    in the presence of my enemies;
you anoint my head with oil;
    my cup overflows.
6 Surely[d] goodness and mercy[e] shall follow me
    all the days of my life,
and I shall dwell[f] in the house of the Lord
    forever.[g]
Footnotes:
Psalm 23:2 Hebrew beside waters of rest
Psalm 23:3 Or in right paths
Psalm 23:4 Or the valley of deep darkness
Psalm 23:6 Or Only
Psalm 23:6 Or steadfast love
Psalm 23:6 Or shall return to dwell
Psalm 23:6 Hebrew for length of days
English Standard Version (ESV) The Holy Bible, English Standard Version. ESV® Permanent Text Edition® (2016). Copyright © 2001 by Crossway Bibles, a publishing ministry of Good News Publishers. esv.org