Rev. John Lukomski, co-host of "Wrestling with the Basics" on KFUO Radio and retired pastor in Southern Illinois, joins host Rev. AJ Espinosa to study Zechariah 2.
In Zechariah's next vision, he overhears the conversations of angels working together on Jerusalem's reconstruction. Although a "measuring line" was promised back in chapter 1, here in chapter 2 its purpose is made clear. It was meant for surveying, not for putting limits on God's city: it will be a boundless city of multitudes with "a wall of fire all around."
Ultimately, the success of God's people does not depend on our efforts but God's faithfulness. Despite outward appearances, God is invisibly at work protecting us. He protects us like His own pupil, "the apple of His eye." He is fiercely protective, and to poke His eye is to invite a swift reaction. Our Lord Jesus was sent to dwell in our midst and to condemn the enemies of God for our salvation.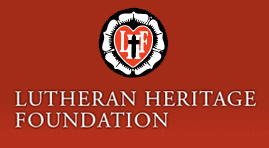 Thy Strong Word is a daily in-depth study of the books of the Bible with host Rev. AJ Espinosa and guest pastors from across the country. Thy Strong Word is graciously underwritten by the Lutheran Heritage Foundation and produced by the LCMS Office of National Mission.
---
Zechariah 2
A Vision of a Man with a Measuring Line
2 [a] And I lifted my eyes and saw, and behold, a man with a measuring line in his hand! 2 Then I said, "Where are you going?" And he said to me, "To measure Jerusalem, to see what is its width and what is its length." 3 And behold, the angel who talked with me came forward, and another angel came forward to meet him 4 and said to him, "Run, say to that young man, 'Jerusalem shall be inhabited as villages without walls, because of the multitude of people and livestock in it. 5 And I will be to her a wall of fire all around, declares the Lord, and I will be the glory in her midst.'"
6 Up! Up! Flee from the land of the north, declares the Lord. For I have spread you abroad as the four winds of the heavens, declares the Lord. 7 Up! Escape to Zion, you who dwell with the daughter of Babylon. 8 For thus said the Lord of hosts, after his glory sent me[b] to the nations who plundered you, for he who touches you touches the apple of his eye: 9 "Behold, I will shake my hand over them, and they shall become plunder for those who served them. Then you will know that the Lord of hosts has sent me. 10 Sing and rejoice, O daughter of Zion, for behold, I come and I will dwell in your midst, declares the Lord. 11 And many nations shall join themselves to the Lord in that day, and shall be my people. And I will dwell in your midst, and you shall know that the Lord of hosts has sent me to you. 12 And the Lord will inherit Judah as his portion in the holy land, and will again choose Jerusalem."
13 Be silent, all flesh, before the Lord, for he has roused himself from his holy dwelling.
Footnotes:
Zechariah 2:1 

Ch 2:5 in Hebrew

Zechariah 2:8 Or he sent me after glory
English Standard Version (ESV) The Holy Bible, English Standard Version. ESV® Permanent Text Edition® (2016). Copyright © 2001 by Crossway Bibles, a publishing ministry of Good News Publishers. esv.org