Rev. Dustin Beck, pastor of Holy Cross Lutheran Church in Warda, Texas, joins host Rev. AJ Espinosa to study Zechariah 5.
A giant flying scroll and a woman in a basket! Zechariah 5 continues the symbolic visions of people and things associated with the Temple. The larger-than-life scroll (30 feet by 15 feet) had the same measurements as the Temple porch where sermons were given. Amist Israel's reconstruction of the Temple, God Himself was preaching and purifying them from the oaths of theft and deception.
As for the woman in the basket—this was no ordinary basket. An ephah basket was a unit of measure, and this woman was found wanting. Why a woman? While "iniquity" (ʿāwōn) is a little ambiguous, "wickedness" (rišʿâ) is one of many Hebrew abstract nouns like "wisdom" which are poetically represented by women. Jesus Christ Himself, the ultimate messenger of God, comes to purify His bride the church that we may bless the entire world.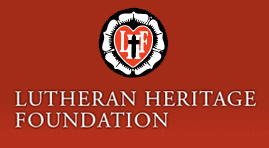 Thy Strong Word is a daily in-depth study of the books of the Bible with host Rev. AJ Espinosa and guest pastors from across the country. Thy Strong Word is graciously underwritten by the Lutheran Heritage Foundation and produced by the LCMS Office of National Mission.
---
Zechariah 5
A Vision of a Flying Scroll
5 Again I lifted my eyes and saw, and behold, a flying scroll! 2 And he said to me, "What do you see?" I answered, "I see a flying scroll. Its length is twenty cubits, and its width ten cubits."[a] 3 Then he said to me, "This is the curse that goes out over the face of the whole land. For everyone who steals shall be cleaned out according to what is on one side, and everyone who swears falsely[b] shall be cleaned out according to what is on the other side. 4 I will send it out, declares the Lord of hosts, and it shall enter the house of the thief, and the house of him who swears falsely by my name. And it shall remain in his house and consume it, both timber and stones."
A Vision of a Woman in a Basket
5 Then the angel who talked with me came forward and said to me, "Lift your eyes and see what this is that is going out." 6 And I said, "What is it?" He said, "This is the basket[c] that is going out." And he said, "This is their iniquity[d] in all the land." 7 And behold, the leaden cover was lifted, and there was a woman sitting in the basket! 8 And he said, "This is Wickedness." And he thrust her back into the basket, and thrust down the leaden weight on its opening.
9 Then I lifted my eyes and saw, and behold, two women coming forward! The wind was in their wings. They had wings like the wings of a stork, and they lifted up the basket between earth and heaven. 10 Then I said to the angel who talked with me, "Where are they taking the basket?" 11 He said to me, "To the land of Shinar, to build a house for it. And when this is prepared, they will set the basket down there on its base."
Footnotes:
Zechariah 5:2 A cubit was about 18 inches or 45 centimeters
Zechariah 5:3 Hebrew lacks falsely (supplied from verse 4)
Zechariah 5:6 Hebrew ephah; also verses 7–11. An ephah was about 3/5 bushel or 22 liters
Zechariah 5:6 One Hebrew manuscript, Septuagint, Syriac; most Hebrew manuscripts eye
English Standard Version (ESV) The Holy Bible, English Standard Version. ESV® Permanent Text Edition® (2016). Copyright © 2001 by Crossway Bibles, a publishing ministry of Good News Publishers. esv.org