Rev. Stewart Crown, pastor of Trinity Lutheran Church in Palo Alto, California, joins host Rev. AJ Espinosa to study Psalm 43.
"Send out your light and your truth." This pair of themes occurs all over the Bible, but how is it supposed to rescue this son of Korah here in Psalm 43? The Hebrew word for "truth" doesn't focus on facts and figures, but rather God's truth-telling integrity. On the one hand, we all rely on God's integrity and faithfulness to reassure us even when life is full of doubts, even when we feel forgotten and rejected by God.
On the other hand, perhaps this Korahite needed God to restore integrity to a broken legal situation, to rescue him from lies and false accusations that were preventing him from going south to the Temple. In the end, we all need God to not only vindicate us in particular situations, but to justify us by forgiving us our sins before Him. Light and truth are ultimately found in our Savior, who in the Gospel of John calls Himself both "the truth" and "the light of the world."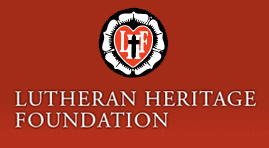 Thy Strong Word is a daily in-depth study of the books of the Bible with host Rev. AJ Espinosa and guest pastors from across the country. Thy Strong Word is graciously underwritten by the Lutheran Heritage Foundation and produced by the LCMS Office of National Mission.
---
Psalm 43
Send Out Your Light and Your Truth
43 Vindicate me, O God, and defend my cause
    against an ungodly people,
from the deceitful and unjust man
    deliver me!
2 For you are the God in whom I take refuge;
    why have you rejected me?
Why do I go about mourning
    because of the oppression of the enemy?
3 Send out your light and your truth;
    let them lead me;
let them bring me to your holy hill
    and to your dwelling!
4 Then I will go to the altar of God,
    to God my exceeding joy,
and I will praise you with the lyre,
    O God, my God.
5 Why are you cast down, O my soul,
    and why are you in turmoil within me?
Hope in God; for I shall again praise him,
    my salvation and my God.
English Standard Version (ESV) The Holy Bible, English Standard Version. ESV® Permanent Text Edition® (2016). Copyright © 2001 by Crossway Bibles, a publishing ministry of Good News Publishers. esv.org