Rev. Kevin Martin, pastor of Our Savior Lutheran Church in Raleigh, North Carolina, joins host Rev. AJ Espinosa to study Revelation 15.
"Then I saw another sign in heaven, great and amazing, seven angels with seven plagues." Revelation 15 hits the reset button, restarting the seven-part sequence. Yet, we also find some overlap with and even the conclusion to the previous chapters.
The bloodshed that poured out from Jerusalem reached the furthest borders of Israel. Just outside the city, the Roman general Titus meted out God's wrath. For the church however it was a saving flood. God's condemnation in the flood of Noah and in the Exodus through the Red Sea are like our baptism into Christ. The sacramental blood and water that flowed from Christ's side at His crucifixion save us from God's judgement, and so we too sing "the song of Moses" with all God's people.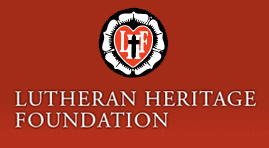 Thy Strong Word is a daily in-depth study of the books of the Bible with host Rev. AJ Espinosa and guest pastors from across the country. Thy Strong Word is graciously underwritten by the Lutheran Heritage Foundation and produced by the LCMS Office of National Mission.
---
Revelation 15
The Seven Angels with Seven Plagues
15 Then I saw another sign in heaven, great and amazing, seven angels with seven plagues, which are the last, for with them the wrath of God is finished.
2 And I saw what appeared to be a sea of glass mingled with fire—and also those who had conquered the beast and its image and the number of its name, standing beside the sea of glass with harps of God in their hands. 3 And they sing the song of Moses, the servant of God, and the song of the Lamb, saying,
"Great and amazing are your deeds,
    O Lord God the Almighty!
Just and true are your ways,
    O King of the nations![a]
4 Who will not fear, O Lord,
    and glorify your name?
For you alone are holy.
    All nations will come
    and worship you,
for your righteous acts have been revealed."
5 After this I looked, and the sanctuary of the tent[b] of witness in heaven was opened, 6 and out of the sanctuary came the seven angels with the seven plagues, clothed in pure, bright linen, with golden sashes around their chests. 7 And one of the four living creatures gave to the seven angels seven golden bowls full of the wrath of God who lives forever and ever, 8 and the sanctuary was filled with smoke from the glory of God and from his power, and no one could enter the sanctuary until the seven plagues of the seven angels were finished.
Footnotes:
Revelation 15:3 Some manuscripts the ages
Revelation 15:5 Or tabernacle
English Standard Version (ESV) The Holy Bible, English Standard Version. ESV® Permanent Text Edition® (2016). Copyright © 2001 by Crossway Bibles, a publishing ministry of Good News Publishers. esv.org