Rev. Michael Morehouse, pastor of Catalina Lutheran Church in Tucson, Arizona, joins host Rev. AJ Espinosa to study Psalm 117.
The shortest chapter in the entire Bible, the two verses of Psalm 117 are easy to overlook. This psalm however is totally unique and profound. It occurs in the exact middle of our modern 1,189 chapters, with a theme that is right at the heart of Scripture: "all nations" should praise the God of Abraham because of His "steadfast love" for Israel. But why?
Whenever God saves His chosen people, He shows that He is the Creator of all peoples. Prefigured in the Exodus through the Red Sea and in the return from the Babylonian Exile, this happened most profoundly in the resurrection of our Lord Jesus on Easter morning, when salvation for One brought salvation for all. "Praise the LORD" or "Alleluia" occurs on both sides of this psalm, serving both as a conclusion as well as an introduction unlike any other. Psalm 117 is best sung, just as our Lord Himself sung Psalm 117 with the disciples as He won for us the ultimate Passover in His body and blood.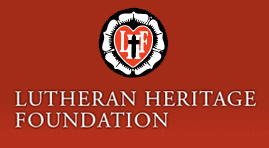 Thy Strong Word is a daily in-depth study of the books of the Bible with host Rev. AJ Espinosa and guest pastors from across the country. Thy Strong Word is graciously underwritten by the Lutheran Heritage Foundation and produced by the LCMS Office of National Mission.
---
Psalm 117
The 

Lord

's Faithfulness Endures Forever
117 Praise the Lord, all nations!
    Extol him, all peoples!
2 For great is his steadfast love toward us,
    and the faithfulness of the Lord endures forever.
Praise the Lord!
English Standard Version (ESV) The Holy Bible, English Standard Version. ESV® Permanent Text Edition® (2016). Copyright © 2001 by Crossway Bibles, a publishing ministry of Good News Publishers. esv.org