Lutheran schools are perfect places for outreach to occur.
In this episode, Dr. Rebecca Schmidt, Director of LCMS School Ministry, joins hosts Rev. Dr. Steven Schave, Director of LCMS Church Planting, and Rev. Dr. Mark Larson, Manager of Church Planting in the Mission Field: USA initiative, to explore how to unleash the powerful instrument that Lutheran schools can be for evangelism and discipleship.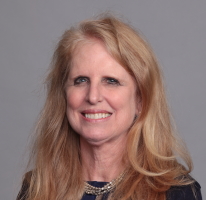 About Dr. Rebecca Schmidt: Dr. Rebecca Schmidt currently serves as director of School Ministry for The Lutheran Church – Missouri Synod (LCMS).  She earned a bachelor's degree in elementary education and a master's degree in classroom teaching from Michigan State University in East Lansing, Michigan.  She completed a doctorate in educational leadership and supervision at the University of Arkansas in Little Rock, Arkansas.  She completed colloquy through Concordia University in Ann Arbor, Michigan.  Her professional experience includes teaching, directing early childhood programs, and serving as principal in Lutheran elementary schools in Michigan, Arkansas, and Missouri.  Schmidt and her husband, Russell, reside in St. Charles, Mo.  They are blessed with two married daughters and four grandchildren.
---
Sign up to receive email notifications of new podcast releases and other church-planting ministry news. Registration only requires your email address, name and zip code. Check the "Church Planting" option on the form.
Sign up > mailchi.mp/lcms/resources
---
The "Mission Field: USA – Church Planting" podcast series, provided by The Lutheran Church—Missouri Synod's Office of National Mission, offers a theological background and best practices for launching new congregations and ministries within a Lutheran framework.