Rev. Kevin Parviz, pastor of Congregation Chai v'Shalom in St. Louis, Missouri, joins host Rev. AJ Espinosa to study Psalm 143.
"Enter not into judgment with your servant, for no one living is righteous before you." Our children's failures are a painful reflection of our own faults. Prince Absolom sought to put his own father to death, but David acknowledges in Psalm 143 that he had no one to blame but himself. Heartbroken but unwilling to hurt his own son, David's faint spirit is dying in the wilderness as he runs from Absolom—only God's good spirit can bring him back to life with the water of creation. Every life will fail to justify itself before God's throne of judgment, so with David we call on God to act for the sake of His own righteousness, which He demonstrates in His faithful Son Jesus Christ.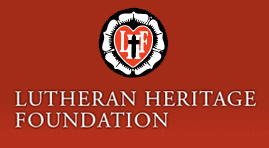 Thy Strong Word is a daily in-depth study of the books of the Bible with host Rev. AJ Espinosa and guest pastors from across the country. Thy Strong Word is graciously underwritten by the Lutheran Heritage Foundation and produced by the LCMS Office of National Mission.
---
Psalm 143
My Soul Thirsts for You
A Psalm of David.
143 Hear my prayer, O Lord;
    give ear to my pleas for mercy!
    In your faithfulness answer me, in your righteousness!
2 Enter not into judgment with your servant,
    for no one living is righteous before you.
3 For the enemy has pursued my soul;
    he has crushed my life to the ground;
    he has made me sit in darkness like those long dead.
4 Therefore my spirit faints within me;
    my heart within me is appalled.
5 I remember the days of old;
    I meditate on all that you have done;
    I ponder the work of your hands.
6 I stretch out my hands to you;
    my soul thirsts for you like a parched land. Selah
7 Answer me quickly, O Lord!
    My spirit fails!
Hide not your face from me,
    lest I be like those who go down to the pit.
8 Let me hear in the morning of your steadfast love,
    for in you I trust.
Make me know the way I should go,
    for to you I lift up my soul.
9 Deliver me from my enemies, O Lord!
    I have fled to you for refuge.[a]
10 Teach me to do your will,
    for you are my God!
Let your good Spirit lead me
    on level ground!
11 For your name's sake, O Lord, preserve my life!
    In your righteousness bring my soul out of trouble!
12 And in your steadfast love you will cut off my enemies,
    and you will destroy all the adversaries of my soul,
    for I am your servant.
Footnotes
Psalm 143:9 One Hebrew manuscript, Septuagint; most Hebrew manuscripts To you I have covered
English Standard Version (ESV) The Holy Bible, English Standard Version. ESV® Permanent Text Edition® (2016). Copyright © 2001 by Crossway Bibles, a publishing ministry of Good News Publishers. esv.org