Rev. Dustin Beck, pastor of Holy Cross Lutheran Church in Warda, Texas, joins host Rev. AJ Espinosa to study Psalm 47.
You might say the Korahites had a legacy of objecting to monarchical power: "You have gone too far!" Korah accused Moses & Aaron. "Why then do you exalt yourselves above the assembly of the LORD?" In collective repentance, the Korahite composer of Psalm 47 does not rebel like his ancestor, but gently reminds the newly-ascended king of Judah that "the LORD, the Most High" is the true king, even over the foreign rulers or "shields of the earth." Judah's king was a mere shadow of the King of Creation, anticipating the ascension of Jesus the true Christ, whose rule truly causes "all peoples" to clap, shout, and sing. Faith's perspective resists rebellion, but pledges ultimate allegiance only to Heaven's throne.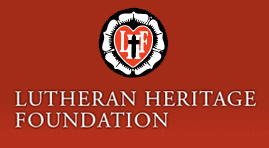 Thy Strong Word is a daily in-depth study of the books of the Bible with host Rev. AJ Espinosa and guest pastors from across the country. Thy Strong Word is graciously underwritten by the Lutheran Heritage Foundation and produced by the LCMS Office of National Mission.
---
Psalm 47
God Is King over All the Earth
To the choirmaster. A Psalm of the Sons of Korah.
47 Clap your hands, all peoples!
    Shout to God with loud songs of joy!
2 For the Lord, the Most High, is to be feared,
    a great king over all the earth.
3 He subdued peoples under us,
    and nations under our feet.
4 He chose our heritage for us,
    the pride of Jacob whom he loves. Selah
5 God has gone up with a shout,
    the Lord with the sound of a trumpet.
6 Sing praises to God, sing praises!
    Sing praises to our King, sing praises!
7 For God is the King of all the earth;
    sing praises with a psalm![a]
8 God reigns over the nations;
    God sits on his holy throne.
9 The princes of the peoples gather
    as the people of the God of Abraham.
For the shields of the earth belong to God;
    he is highly exalted!
Footnotes
Psalm 47:7 Hebrew maskil
English Standard Version (ESV) The Holy Bible, English Standard Version. ESV® Permanent Text Edition® (2016). Copyright © 2001 by Crossway Bibles, a publishing ministry of Good News Publishers. esv.org