Rev. David Boisclair, pastor of Faith and Bethesda Lutheran Churches in North St. Louis County, Missouri, joins host Rev. AJ Espinosa to study Psalm 48.
"Walk about Zion, go around her, number her towers, consider well her ramparts, go through her citadels, that you may tell the next generation that this is God." Psalm 48 celebrates how God protected Jerusalem from foreign invaders, sending them into "panic." The triumphant tone lines up with the Biblical account of the Assyrian invasion of Israel & Judah, before the Babylonian destruction of Jerusalem. The paradox is that through very specific times and places we encounter the universal God of "all the earth"—but when we talk about God in broad generalities, we end up with a god very specific to our own imagination. In Christ, we are numbered with the saints of Mount Zion along with the whole universal church.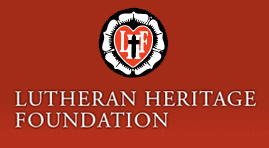 Thy Strong Word is a daily in-depth study of the books of the Bible with host Rev. AJ Espinosa and guest pastors from across the country. Thy Strong Word is graciously underwritten by the Lutheran Heritage Foundation and produced by the LCMS Office of National Mission.
---
Psalm 48
Zion, the City of Our God
A Song. A Psalm of the Sons of Korah.
48 Great is the Lord and greatly to be praised
    in the city of our God!
His holy mountain, 2 beautiful in elevation,
    is the joy of all the earth,
Mount Zion, in the far north,
    the city of the great King.
3 Within her citadels God
    has made himself known as a fortress.
4 For behold, the kings assembled;
    they came on together.
5 As soon as they saw it, they were astounded;
    they were in panic; they took to flight.
6 Trembling took hold of them there,
    anguish as of a woman in labor.
7 By the east wind you shattered
    the ships of Tarshish.
8 As we have heard, so have we seen
    in the city of the Lord of hosts,
in the city of our God,
    which God will establish forever. Selah
9 We have thought on your steadfast love, O God,
    in the midst of your temple.
10 As your name, O God,
    so your praise reaches to the ends of the earth.
Your right hand is filled with righteousness.
11     Let Mount Zion be glad!
Let the daughters of Judah rejoice
    because of your judgments!
12 Walk about Zion, go around her,
    number her towers,
13 consider well her ramparts,
    go through her citadels,
that you may tell the next generation
14     that this is God,
our God forever and ever.
    He will guide us forever.[a]
Footnotes
Psalm 48:14 Septuagint; another reading is (compare Jerome, Syriac) He will guide us beyond death
English Standard Version (ESV) The Holy Bible, English Standard Version. ESV® Permanent Text Edition® (2016). Copyright © 2001 by Crossway Bibles, a publishing ministry of Good News Publishers. esv.org