In the Great Commission, Christ calls us to make disciples of all peoples.  In our globalized world, the peoples of the world are coming to us.
In this episode, the Rev. Dr. Matthew Buse, Executive Director at the Immigrant Mission Field Network, joins host Rev. Dr. Mark Larson, Manager of Church Planting in the Mission Field: USA initiative, to explore how we engage in diaspora mission to reach the newly arrived.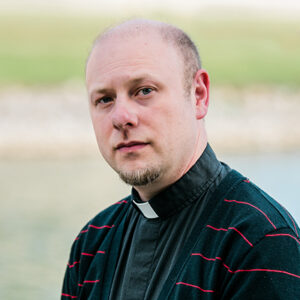 About the Rev. Dr. Matthew Buse: Rev. Dr. Buse currently serves as the Founder and Executive Director of the Immigrant Mission Field Network, which supports LCMS congregations in mission field engagement with as many diaspora communities as possible. He is a 2020 graduate of the PhD in Missiology program at Concordia Theological Seminary, Fort Wayne. Prior to that, he served as Pastor in the Lutheran Church of Australia in parishes in Melbourne and rural South Australia. That arrangement came about after receiving a Master of Theology degree at Australian Lutheran College, Adelaide in 2008. He is a 2007 graduate of Concordia Theological Seminary.
Rev. Buse and wife, Rachel, have been married for 18 years. They have two daughters, Mira and Alathea. The family lives in Fort Wayne, IN and are members of Ascension Lutheran Church.
---
Sign up to receive email notifications of new podcast releases and other church-planting ministry news. Registration only requires your email address, name and zip code. Check the "Church Planting" option on the form.
Sign up > mailchi.mp/lcms/resources
---
The "Mission Field: USA – Church Planting" podcast series, provided by The Lutheran Church—Missouri Synod's Office of National Mission, offers a theological background and best practices for launching new congregations and ministries within a Lutheran framework.