It's a seasonal Iron Ladle Challenge—and this time, Sarah, Erin, Bri, and Rachel are mixing up festive holiday beverages.
Listen along as the Ladies laugh and quaff their way through mock champagne punch, creamy coffee, German glühwein, homemade cream soda, "hot buttery goodness," and an extravagant (if imaginary) hot chocolate buffet.
---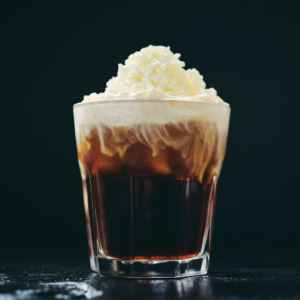 Rachel's Go-To Holiday Beverage
Ingredients:
Coffee
Half and half
Fresh whipped cream, not too sweet.
Combine coffee and half and half. Top with a generous dollop of fresh whipped cream.
---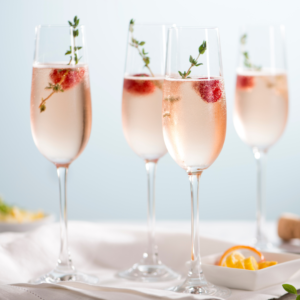 Rachel's Mock Champagne Punch
Ingredients:
White grape peach juice (2)*
Ginger ale**
Sparkling water***
Fresh red raspberries
Instructions:
The day before, freeze a portion of one bottle of juice, using ice cube trays or empty plastic containers.
Chill the other ingredients.
In a punch bowl, combine 1/3 juice, 1/3 ginger ale, and 1/3 sparkling water. Add frozen juice cubes. Top with fresh red raspberries to taste. Serve with a ladle.
* May substitute white grape, apple, or any amber colored juice.
** May substitute Sprite, 7-up or other clear soda pop.
*** May omit and double the soda, if you can stand the sweetness.
---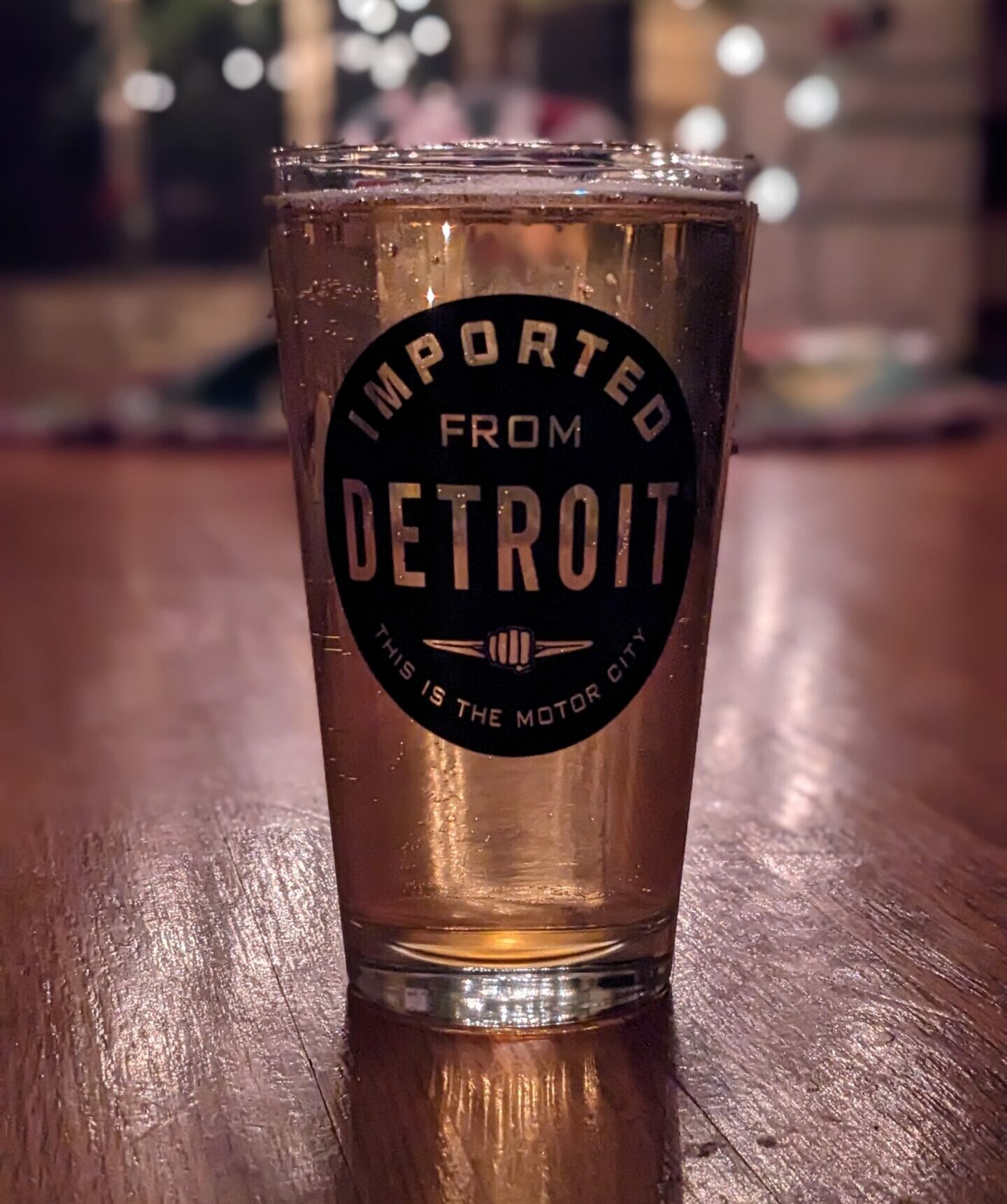 Sarah's Cream Soda from Scratch (aka the Sparkly Lumberjack)
Ingredients:
maple syrup
vanilla extract (the good stuff)
sparkling water
Pour maple syrup and vanilla extract into glass, to taste. Pour sparkling water in. Stir if desired. Enjoy!
*For a pint glass, Sarah uses approx 1.5-2 Tbs maple syrup and approx 1/8-1/4 tsp vanilla extract.
---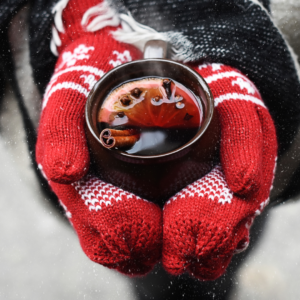 Classic Glühwein / Mulled Wine from the Chicago Christkindlmarket
Recipe from the Chicago Tribune.

Prep: 15 minutes
Cook: 20-25 minutes
Makes: 8 to 9 servings 
4 cups apple cider
1 bottle (750 milliliters) inexpensive red or white wine
1/4 cup honey (or to taste)
2 cinnamon sticks
2 large strips lemon zest
1 piece ginger, about 1-inch long
1 orange, zested and juiced
4 whole cloves 2 whole star anise
6 black peppercorns
3 allspice berries
1/2 cup brandy (optional) 
Combine all the ingredients in a large pot. Heat to a simmer over low heat. Allow to simmer, 10-15 minutes. Pour into mugs and serve. A crock pot also can be used to create a gentle simmer. 
---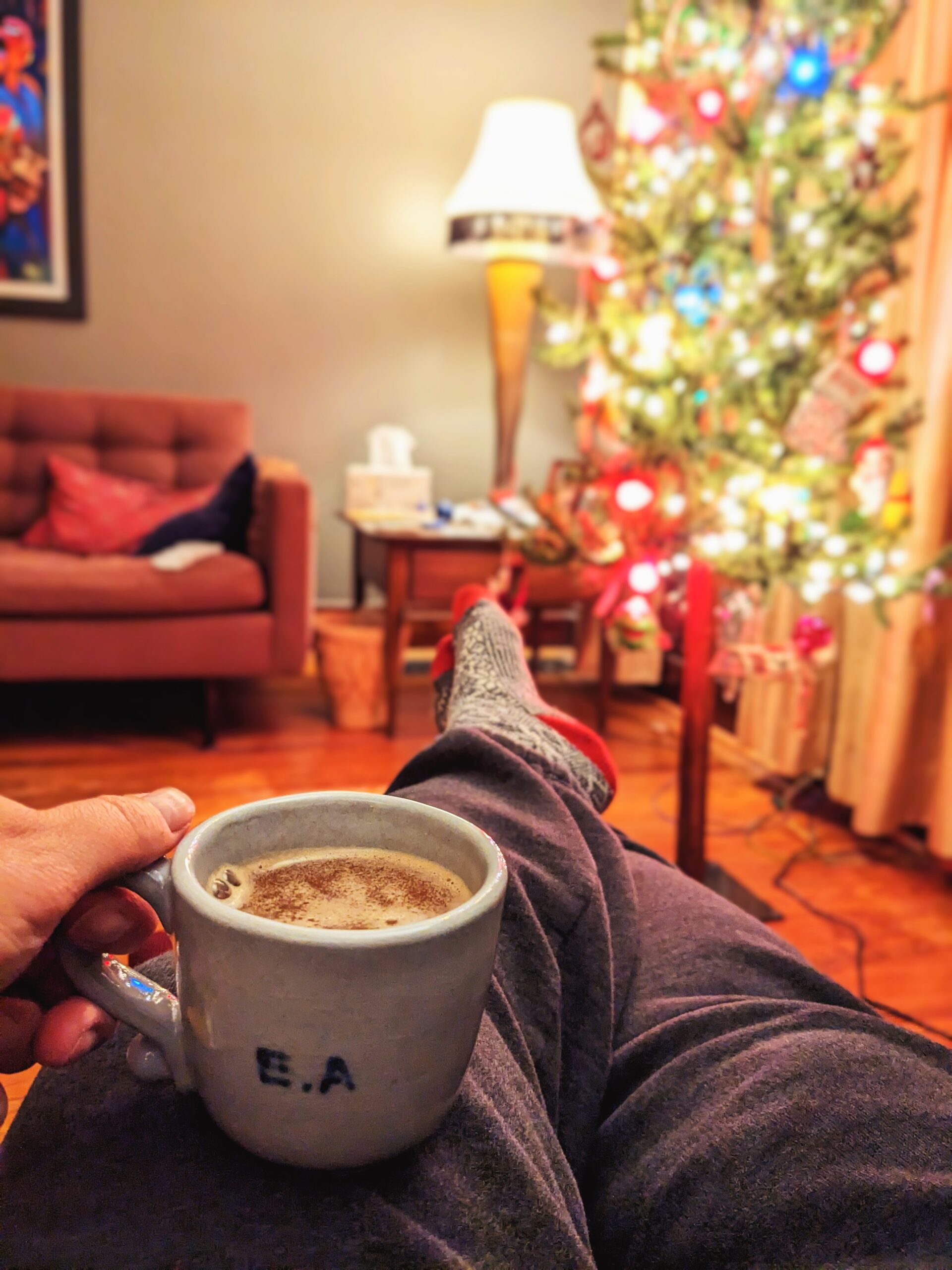 Erin's Hot Buttery Goodness
2c Brown sugar
8T salted butter, softened
1 ½ t cinnamon
½ t ginger
¼ t nutmeg
1-2 pinches cloves
½ t salt
1 ½ t vanilla
1t almond extract
Thoroughly cream all ingredients together with a mixer.
To serve: Scoop 1.5-2 T butter mixture into a small mug. Add ½ cup boiling water and stir until completely dissolved.
Optional: Stir in a little cream. Add a dash or two of angostura bitters.
Alternative: Scoop 1T butter mixture into a small mug. Add ½ cup boiling apple cider and stir until completely dissolved.
---
Bri's Hot Cocoa Concept
You'll just have to listen for this one. Merry Christmas!
---
Connect with the Lutheran Ladies on social media in The Lutheran Ladies' Lounge Facebook discussion group (facebook.com/groups/LutheranLadiesLounge) and on Instagram @lutheranladieslounge. Follow Sarah (@hymnnerd), Rachel (@rachbomberger), Erin (@erinaltered), and Bri (@grrrzevske) on Instagram!
Sign up for the Lutheran Ladies' Lounge monthly e-newsletter here, and email the Ladies at lutheranladies@kfuo.org.
---
The Lutheran Ladies Lounge is the podcast produced by KFUO Radio and hosted by Sarah Gulseth, Erin Alter, Rachel Bomberger, and Bri Gerzevske. Created for Lutheran ladies to have a place to escape to with inviting conversations, laughter, and fellowship with Lutheran sisters, we invite all of you Lutheran ladies to join Sarah, Erin, Rachel, and Bri on the sofa in the Lutheran Ladies Lounge to sit, rest your feet, and stay a while. If you're a Lutheran lady, join us in our Facebook group: facebook.com/groups/LutheranLadiesLounge.