You may have heard of C. F. W. Walther and the Saxon Emigration to Saint Louis and Perry County, Missouri. You may be familiar with Wilhelm Loehe and the Franconian missionary settlements in Michigan. But how much do you know about the Wends of Texas?  
In this Story Time episode—releasing the day after Texas Independence Day—Sarah explores the history and heritage of the large group of Wendish Lutherans who settled in and around Serbin, Texas, in the mid-19th century. Joining her are subject matter experts Marian (Kaspar) Wiederhold and Jan (Knippa) Slack—longtime volunteers at the Texas Wendish Heritage Museum who are both direct descendants of the original Wendish settlers.  
Who are the Wends? Why did they leave Europe for Texas of all places? What makes their homemade egg noodles so delicious? Find answers to these questions and others you never knew you needed answered in this inspiring and informative conversation.  
To learn more about the Wends, the Texas Wendish Heritage Museum, or the annual Wendish Fest, click here.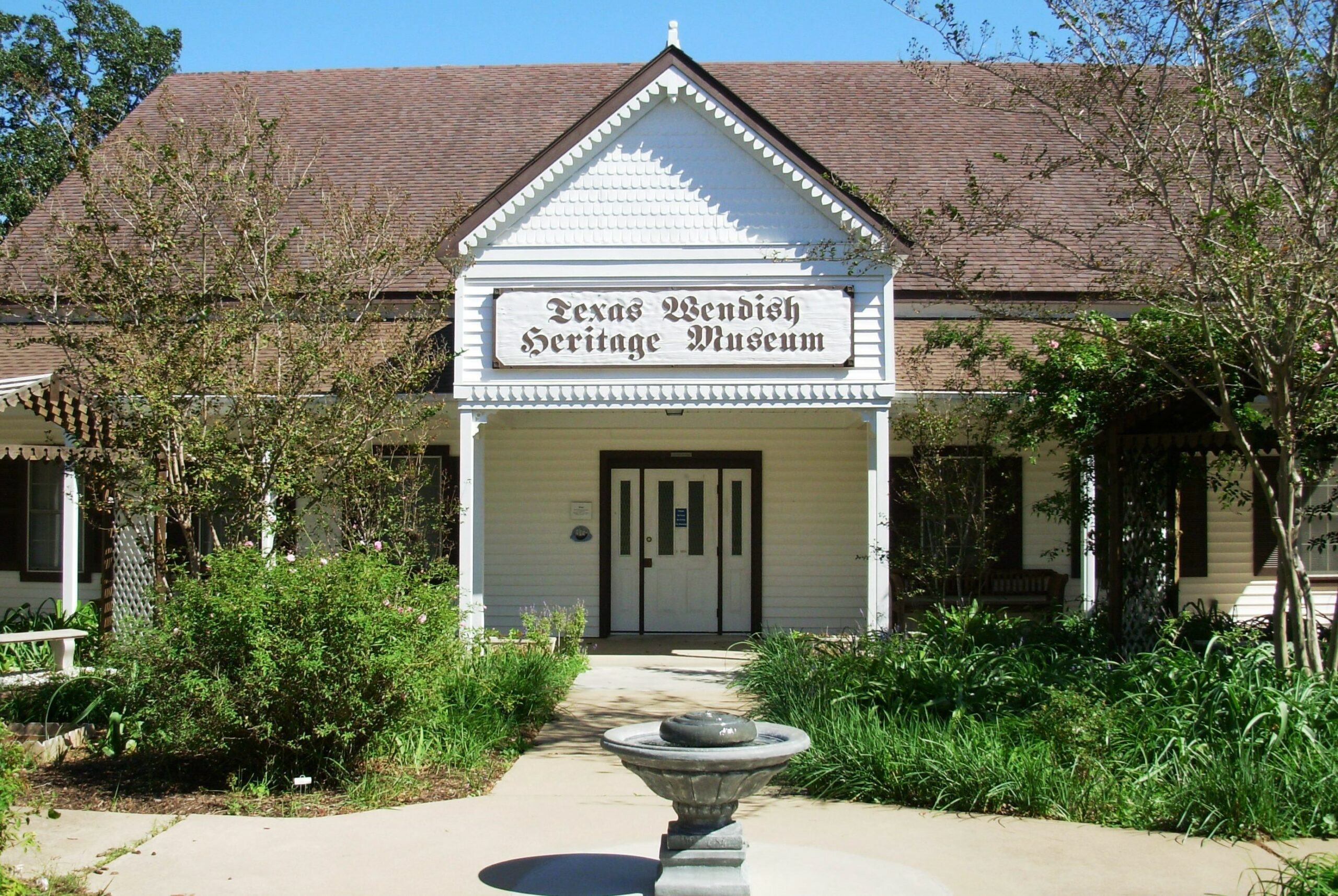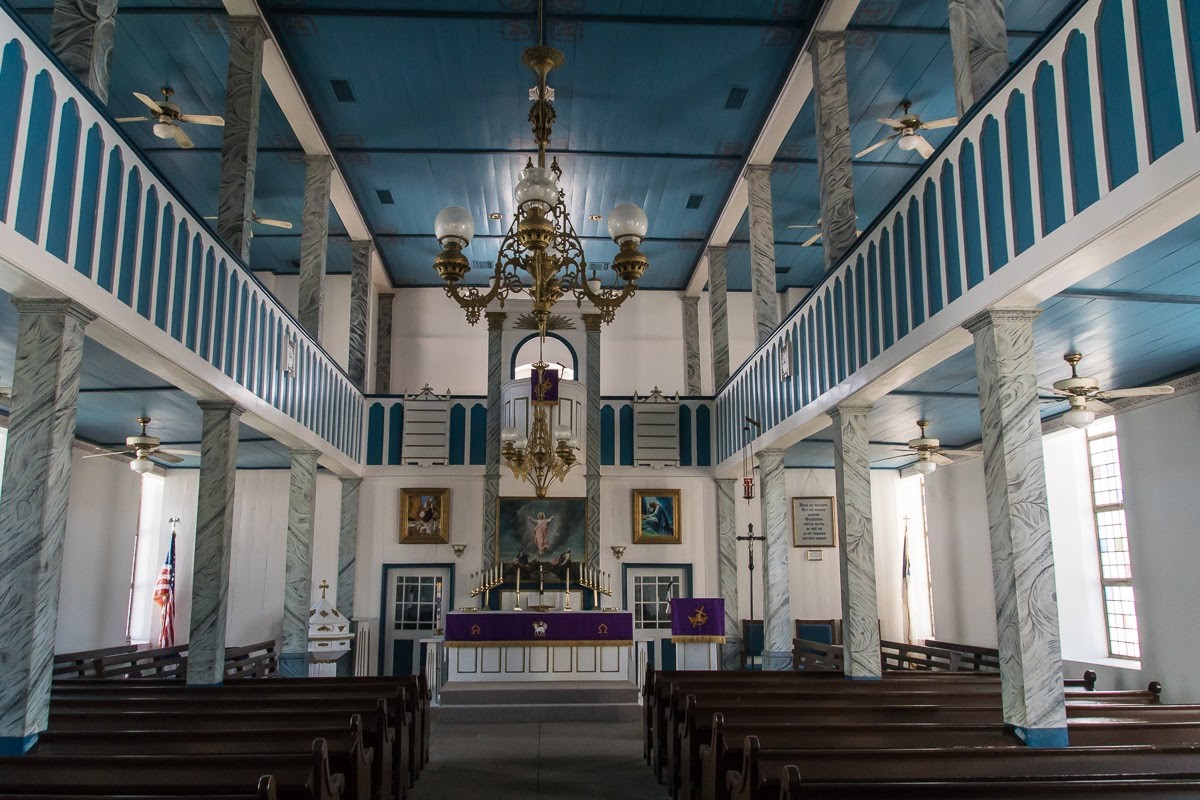 ---
See below for authentic Wendish noodle and coffee cake recipes referenced in the show.
Wendish Noodles
1 egg
Water to fill 1/2 of an egg shell (about 3 Tbs)
1 1/2 to 2 cups of flour
Beat egg and water together. Add a sprinkle of salt and enough flour to form a stiff dough. Roll out thin on a pastry cloth. Allow dough sheet to dry slightly (it should still be pliable), turning occasionally. Cut into thin strips when dry but still pliable. freezer if they won't be cooked right away. Cook about 8 minutes or until tender.
Allow cut noodles to dry thoroughly. Store cut noodles in a plastic bag in pantry or
When ready to cook your noodles, bring a pot of well-flavored chicken broth to a boil and add dried noodles.
Remove pot from burner, add butter as desired for flavor. Leaving lid on pot, let sit another 10-15 minutes.
Texas Wendish Heritage Society
---
Wendish Coffee Cake with Streusel Topping
Adapted from recipe in Our Favorite Cookbook, Texas Wendish Heritage Society
Page 67
Soften:
1 Pkg. dry yeast
1/2 c. Warm water
3/4 c. Warm milk
3/4 c. Sugar
Add 2 cups flour (mix well, cover, let rise until double in size).
Add 2 eggs and beat well
Add:
1 tsp. Salt
1/2 c. Melted butter
2 1/2 to 3 c. Flour to make soft dough
Beat well, cover, put in arm place, let rise to double in size.
Pat in two 9 x 13 greased pans.
Top with applesauce, pureed peaches or sour cream (about 1/2 cup per pan)
Top with streusel and bake for 20 – 25 minutes at 350 degrees.
Streusel for two 9 x 13 pans
3 c. flour
3 c. Sugar
3 sticks butter
1 T. Cinnamon
1/2 c. Chopped pecans (optional)
---
Connect with the Lutheran Ladies on social media in The Lutheran Ladies' Lounge Facebook discussion group (facebook.com/groups/LutheranLadiesLounge) and on Instagram @lutheranladieslounge. Follow Sarah (@hymnnerd), Rachel (@rachbomberger), Erin (@erinaltered), and Bri (@grrrzevske) on Instagram!
Sign up for the Lutheran Ladies' Lounge monthly e-newsletter here, and email the Ladies at lutheranladies@kfuo.org.
---
The Lutheran Ladies Lounge is the podcast produced by KFUO Radio and hosted by Sarah Gulseth, Erin Alter, Rachel Bomberger, and Bri Gerzevske. Created for Lutheran ladies to have a place to escape to with inviting conversations, laughter, and fellowship with Lutheran sisters, we invite all of you Lutheran ladies to join Sarah, Erin, Rachel, and Bri on the sofa in the Lutheran Ladies Lounge to sit, rest your feet, and stay a while. If you're a Lutheran lady, join us in our Facebook group: facebook.com/groups/LutheranLadiesLounge.