In last week's episode, Mary Kruta (of Kruta Bakery in Collinsville, Illinois) challenged Sarah, Erin, Bri, and Rachel to try their hands at what she considers the ultimate Easter dessert: carrot cake. (Listen to that episode here.)
This week, the Ladies comply in an all-new Iron Ladle Challenge. Will anyone but Erin succeed in creating a picture-perfect Easter carrot cake? (Nope.) Will there be crumbling landslides, overbaked layers, and an excessive use of the words "gloopy" and "goopy"? (Almost certainly.) Will at least one baker bring cookies to a cake fight? (You betcha!) 
Scroll down to view photos of the various contenders and try these recipes yourself. 
---
Bri's Pineapple (?) Earthquake Carrot Cake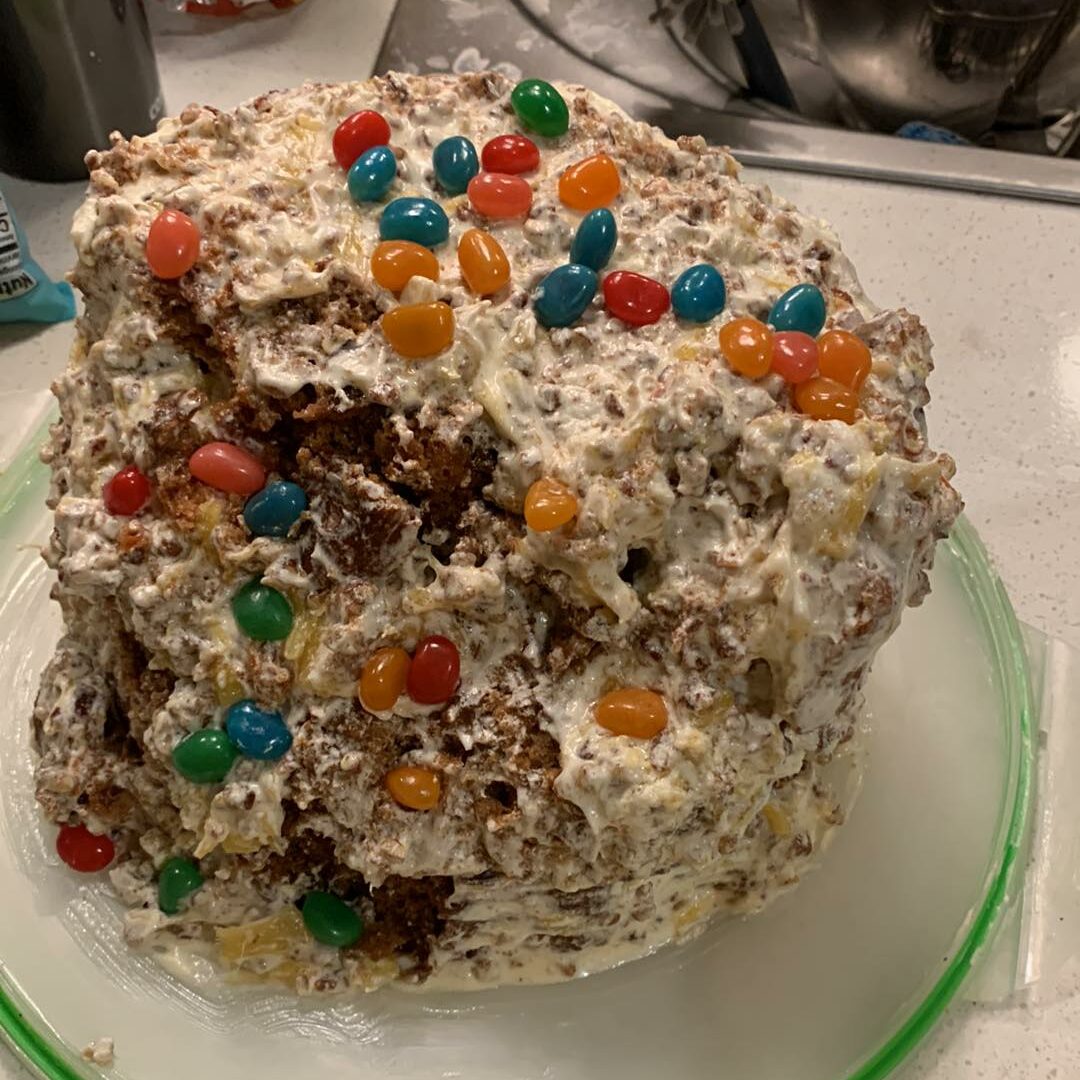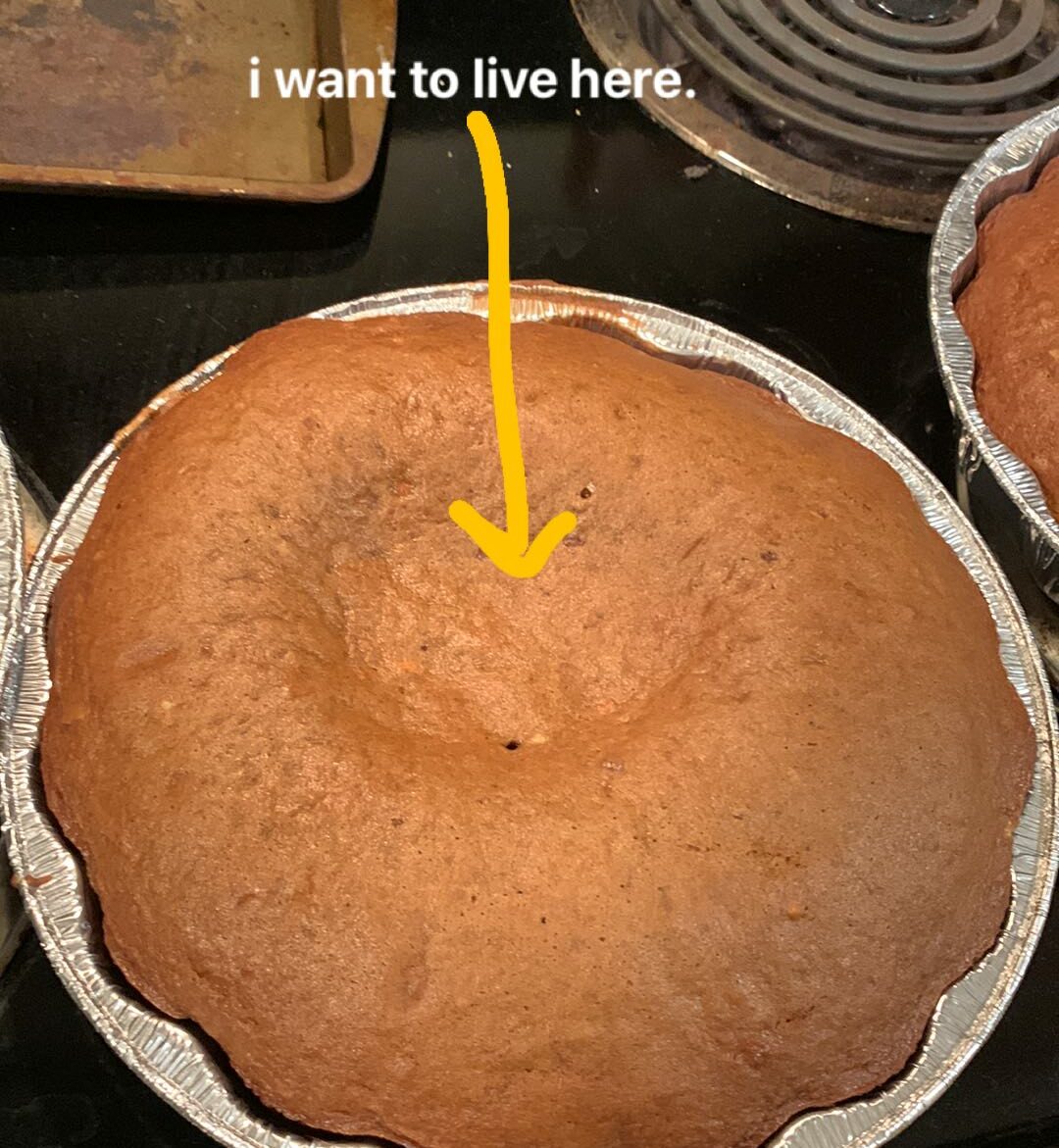 Box mix of carrot cake with modifications:
Substituted half water and half pineapple juice for the water measurement
Cup of pecan chips
Buttercream frosting from a can with:
Can of drained pineapple chunks
Pecan chips
Splashes of pineapple juice
And, glaze each cake layer with pineapple juice before layering and frosting. Warning: the cake may fall apart.
Finally, garnish with Jell-O flavored jelly beans.
---
Rachel's attempt at "Incredibly Moist and Easy Carrot Cake"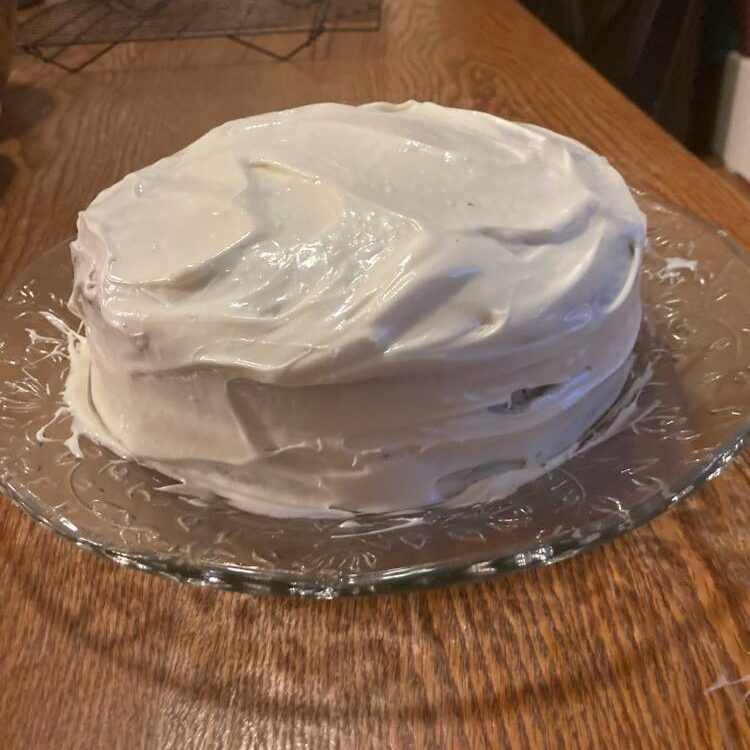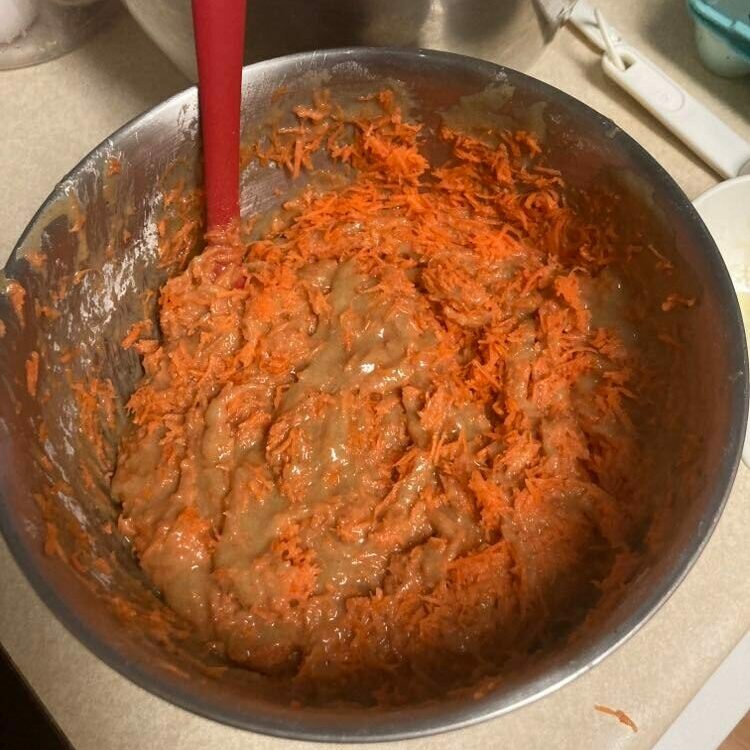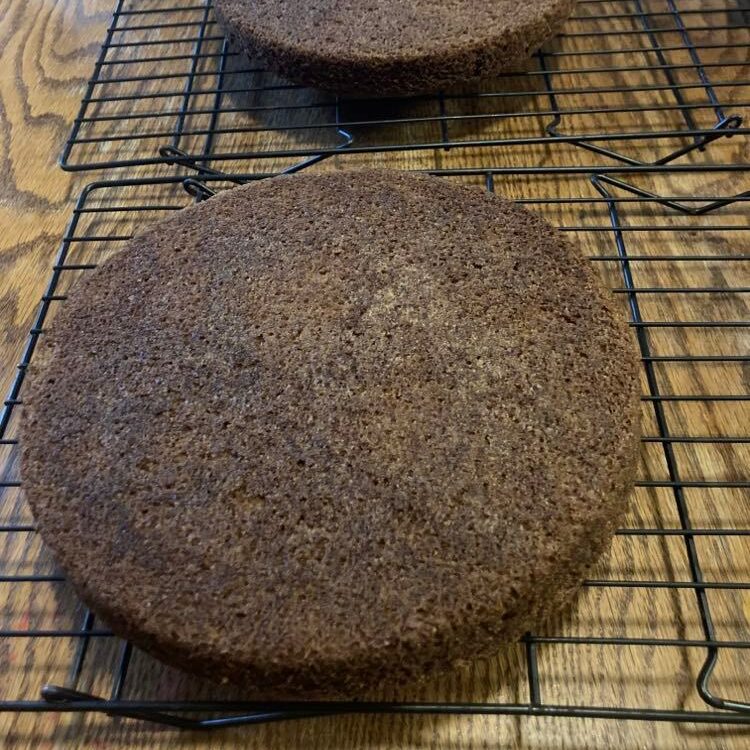 Recipe courtesy of Inspired Taste: Incredibly Moist and Easy Carrot Cake (inspiredtaste.net) 
Pro tip: This recipe may cause you to overbake your layers. DO NOT OVERBAKE YOUR LAYERS!
---
Sarah's Experimental Carrot Cookies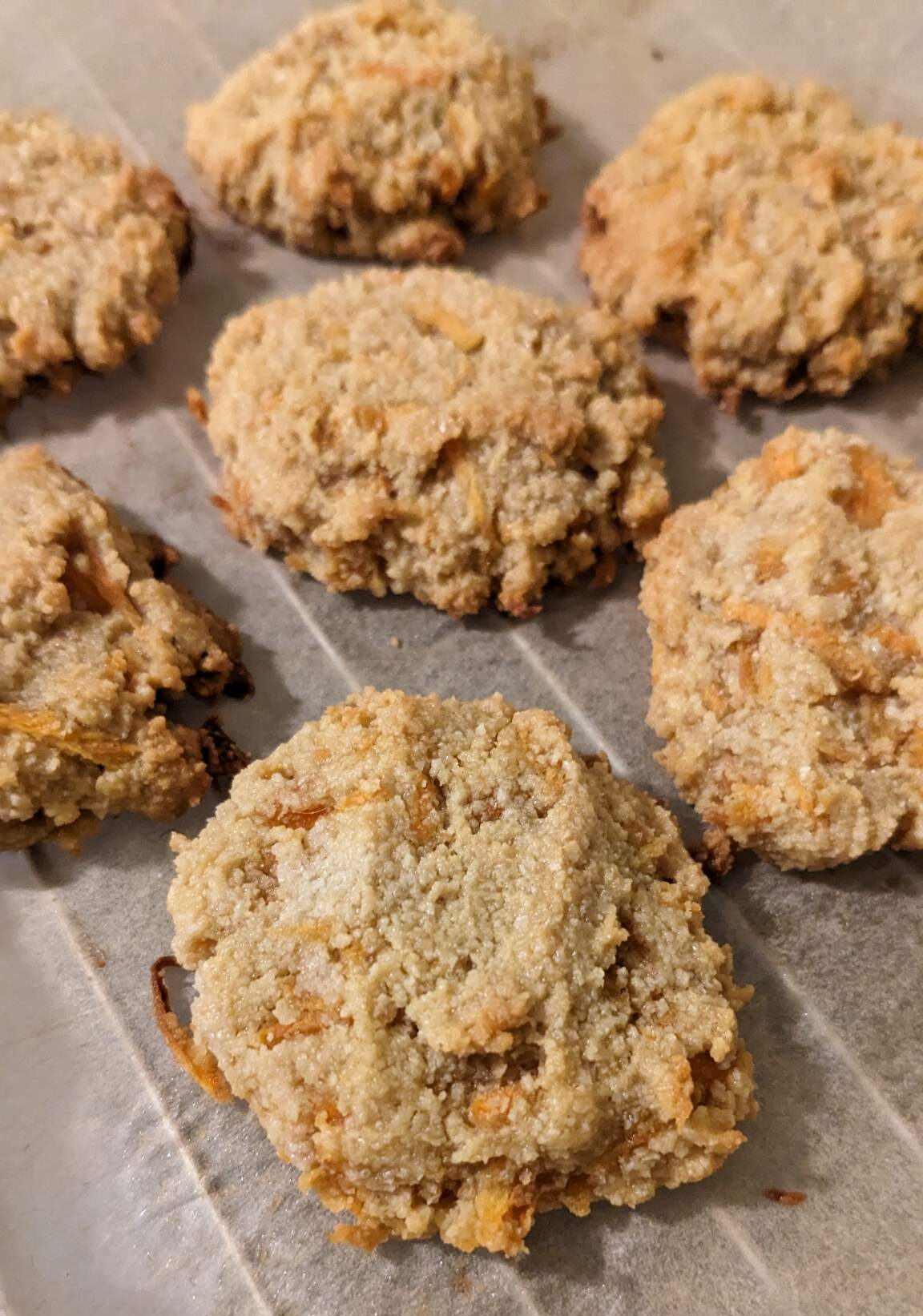 2 cups finely ground almond flour
1/4 cup maple syrup
1/4 cup olive oil
2 Tbs. vanilla extract
pinch of salt
shredded carrots (about 2/3 cup? maybe?)
ginger to taste (aka a lot)
Mix. Scoop onto cookie sheet in tablespoon balls and flatten with a fork (or your fingers, lets be honest). Bake at 350 for approx 18-22 minutes.
---
Erin's rendition of "My Favorite Carrot Cake Recipe"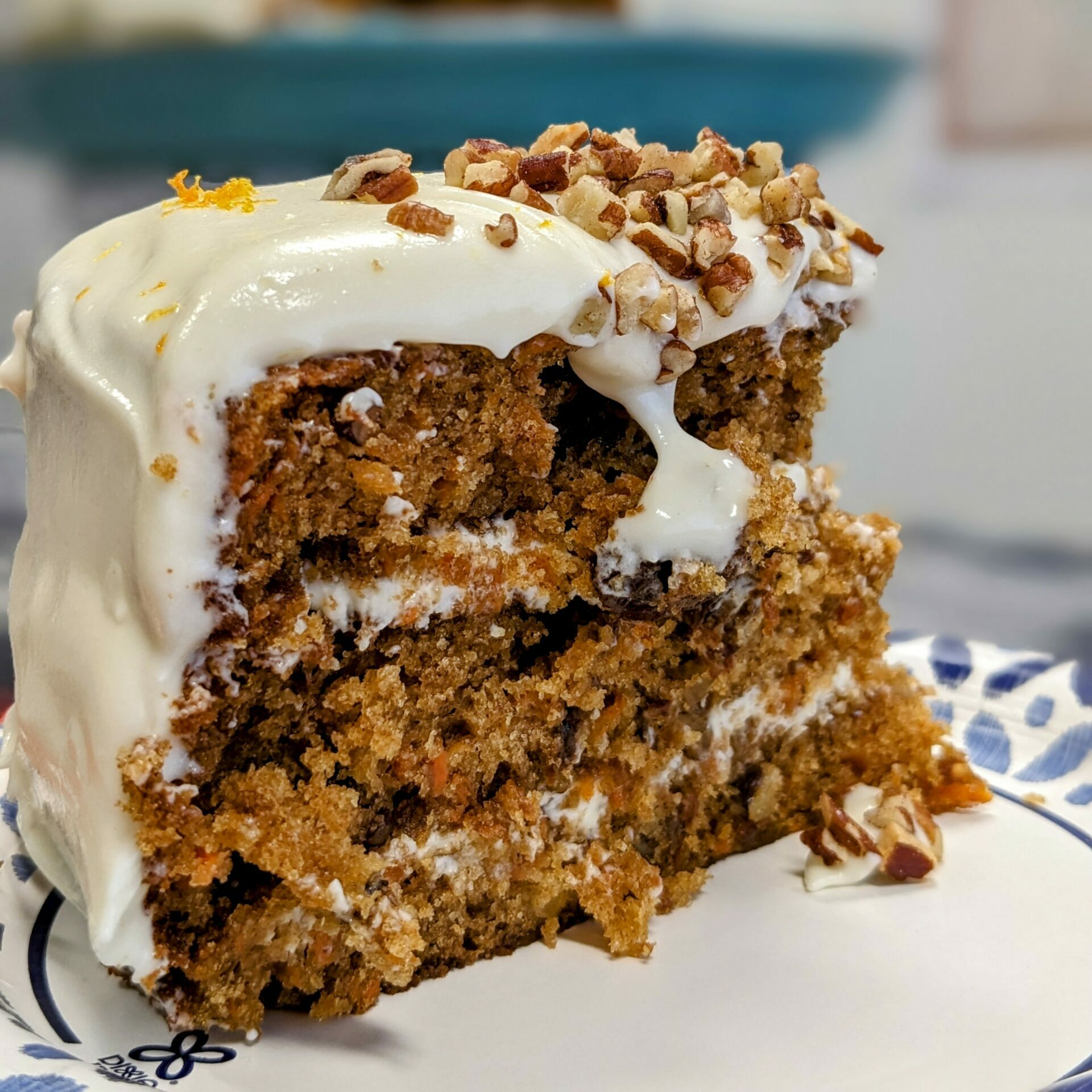 Recipe courtesy of Sally's Baking Addiction: My Favorite Carrot Cake Recipe (sallysbakingaddiction.com)
Pro tip: You CAN use all the add ins. Just use smaller quantities. Also, increase your cinnamon. Always increase your cinnamon. 
---
Connect with the Lutheran Ladies on social media in The Lutheran Ladies' Lounge Facebook discussion group (facebook.com/groups/LutheranLadiesLounge) and on Instagram @lutheranladieslounge. Follow Sarah (@hymnnerd), Rachel (@rachbomberger), Erin (@erinaltered), and Bri (@grrrzevske) on Instagram!
Sign up for the Lutheran Ladies' Lounge monthly e-newsletter here, and email the Ladies at lutheranladies@kfuo.org.
---
The Lutheran Ladies Lounge is the podcast produced by KFUO Radio and hosted by Sarah Gulseth, Erin Alter, Rachel Bomberger, and Bri Gerzevske. Created for Lutheran ladies to have a place to escape to with inviting conversations, laughter, and fellowship with Lutheran sisters, we invite all of you Lutheran ladies to join Sarah, Erin, Rachel, and Bri on the sofa in the Lutheran Ladies Lounge to sit, rest your feet, and stay a while. If you're a Lutheran lady, join us in our Facebook group: facebook.com/groups/LutheranLadiesLounge.