Molly Lackey is social media and special projects assistant at the Concordia Historical Institute in Saint Louis, Missouri, and author of Confessing Jesus: The Heart of Being a Lutheran.  
In this "Conversations with Creatives" episode, Molly nerds out with the Ladies about "cottage core," Japanese artist Sadao Watanabe, archival photographs and artifacts, fonts and paint colors, the history of LCMS missions, and much more.  
What wall paint colors pair well with an exhibit of Japanese wood cut prints? What does one do with a triple major in history, German, and Latin? What makes watercolor painting less "scary" than oils? What's the weirdest artifact currently housed at CHI? Find answers to these and other burning questions you never thought to ask in this lively and often hilarious conversation.  
Click to learn more about the Concordia Historical Institute and its ongoing Sadao Watanabe exhibit, or to order Molly Lackey's book Confessing Jesus: The Heart of Being a Lutheran from CPH.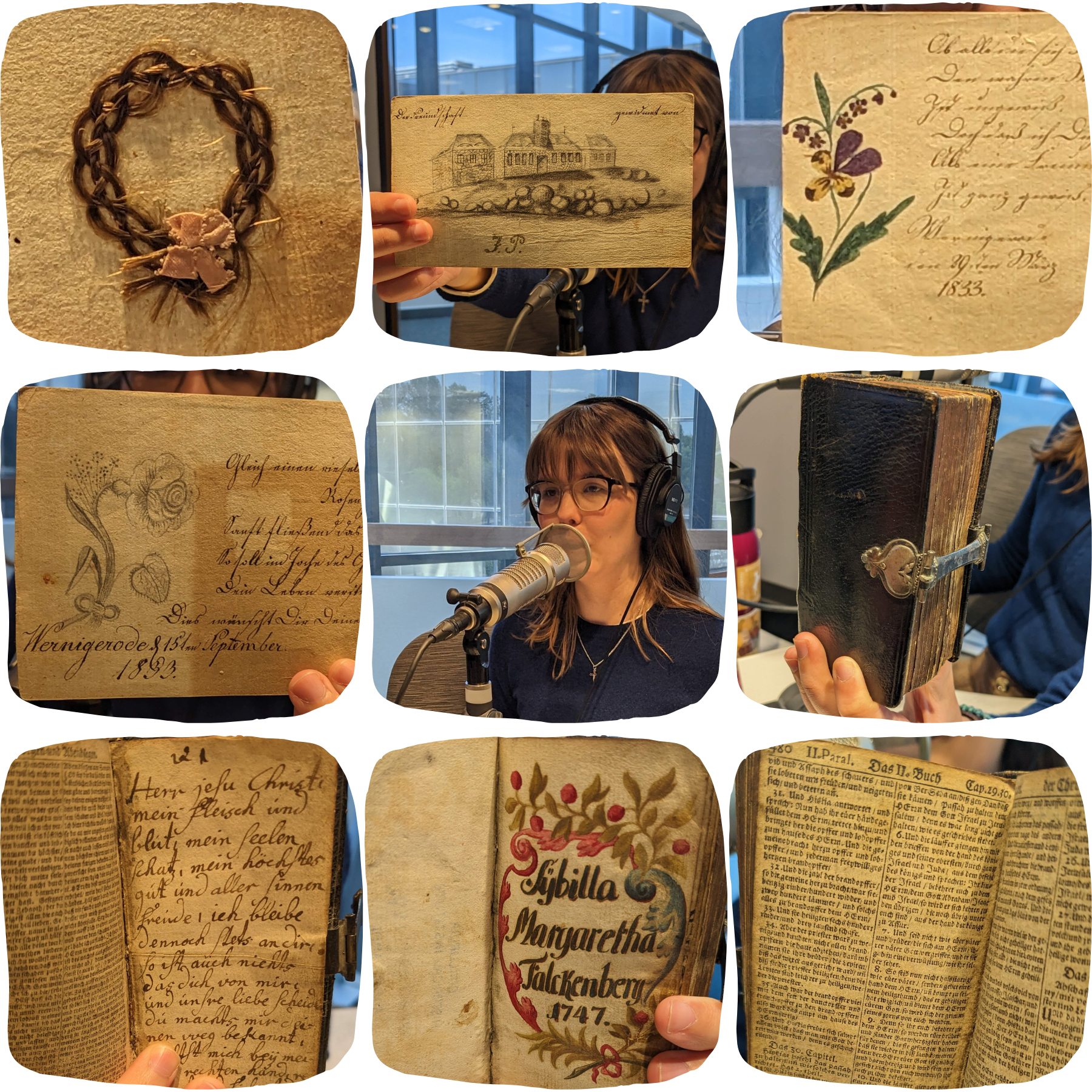 You can also listen to previous "Conversations with Creatives" podcast episodes featuring baking professional Mary Kruta, liturgical seamstress Anna Hart, singer/songwriter Erin Bode, microfarmer Beth Ritzman, writer/editor Lisa Clark, author/soprano Katie Schuermann, visual artist Kelly Uffenbeck, and designer/entrepreneur Jessie Bell.   
---
Connect with the Lutheran Ladies on social media in The Lutheran Ladies' Lounge Facebook discussion group (facebook.com/groups/LutheranLadiesLounge) and on Instagram @lutheranladieslounge. Follow Sarah (@hymnnerd), Rachel (@rachbomberger), Erin (@erinaltered), and Bri (@grrrzevske) on Instagram!
Sign up for the Lutheran Ladies' Lounge monthly e-newsletter here, and email the Ladies at lutheranladies@kfuo.org.
---
The Lutheran Ladies Lounge is the podcast produced by KFUO Radio and hosted by Sarah Gulseth, Erin Alter, Rachel Bomberger, and Bri Gerzevske. Created for Lutheran ladies to have a place to escape to with inviting conversations, laughter, and fellowship with Lutheran sisters, we invite all of you Lutheran ladies to join Sarah, Erin, Rachel, and Bri on the sofa in the Lutheran Ladies Lounge to sit, rest your feet, and stay a while. If you're a Lutheran lady, join us in our Facebook group: facebook.com/groups/LutheranLadiesLounge.