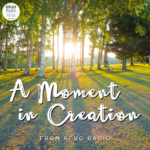 Rev. Warren Woerth, pastor of Good Shepherd Lutheran Church in Arnold, Missouri, joins host Gary Duncan to discuss Biblical Creation, its relationship to historical and current events, and how to defend Biblical Creation in a secular world.
Show Time: Tuesday at 12:00-1:00 p.m. Central Time
Subscribe:  Google Podcasts  //  Apple Podcasts  //  Spotify  //  iHeartRadio  //  Stitcher  //  TuneIn  //  Podbean  //  RSS Feed

Where there Dinosaurs in the Old Testament?