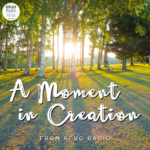 Rev. Warren Woerth, pastor of Good Shepherd Lutheran Church in Arnold, Missouri, joins host Gary Duncan to discuss Biblical Creation, its relationship to historical and current events, and how to defend Biblical Creation in a secular world.
Show Time: Tuesday at 12:00-1:00 p.m. Central Time
Subscribe:  Google Podcasts  //  Apple Podcasts  //  Spotify  //  iHeartRadio  //  Stitcher  //  TuneIn  //  Podbean  //  RSS Feed

Pastor Warren Woerth discuses with Gary Duncan resources available at the Answers in Genesis web site from Dr. David Menton. Dr. Menton, who died this past December, was an award-winning professor at Washington University in St. Louis and he was a strong advocate for creation as taught biblically.