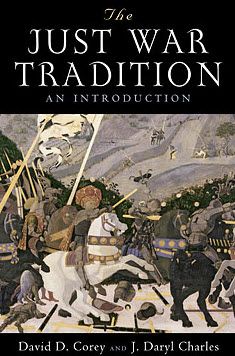 Hour 1
"Is the Use of Drone Warfare Compatible with the Just War Tradition of Augustine, Aquinas and Luther?" with guest Dr. David D. Corey, Associate Professor of Political Science at Baylor University in Waco, Texas, Co Author with Dr. J. Daryl Charles of 'The Just War Tradition: An Introduction' from the Intercollegiate Studies Institute

The Just War Tradition — "Politicians, pundits, and scholars have cited the principles of "just war" to defend military actions from Iraq to Afghanistan to Libya. Other politicians, pundits, and scholars have cited just war principles to condemn those same military interventions. How can the same tradition lead to such sharply opposing conclusions? What is the just war tradition, and why is it important today?…" Learn more about this book HERE!
Hour 1 Audio:
---
Hour 2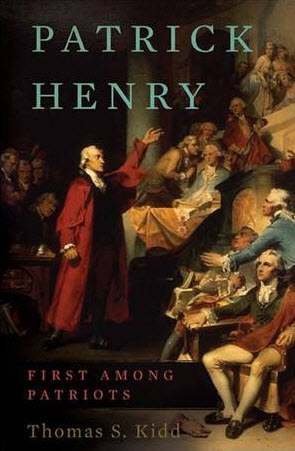 "Patrick Henry Warned About Infringement on Liberty" with guest Dr. Thomas Kidd – Professor of History at Baylor University, Waco Texas, Senior Fellow at Baylor's Institute for Studies of Religion, Author of 'Patrick Henry: First Among Patriots'

Patrick Henry, First Among Patriots — "Most Americans know Patrick Henry as a fiery speaker whose pronouncement "Give me liberty or give me death!" rallied American defiance to the British Crown. But Henry's skills as an orator—sharpened in the small towns and courtrooms of colonial Virginia—are only one part of his vast, but largely forgotten, legacy. As historian Thomas S. Kidd shows, Henry cherished a vision of America as a virtuous republic with a clearly circumscribed central government. These ideals brought him into bitter conflict with other Founders and were crystallized in his vociferous opposition to the U.S. Constitution…" Learn more about this book HERE!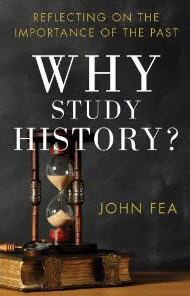 "Why Study History?" with guest Dr. John Fea – Associate Professor of American History and Chair of the History Department at Messiah College in Mechanicsburg, Pennsylvania, Author of 'Why Study History?: Reflecting on the Importance of the Past' from Baker Academic'

Why Study History — "What is the purpose of studying history? How do we reflect on contemporary life from a historical perspective and can such reflection help us better understand ourselves, the world around us, and the God we worship and serve?
In this introductory textbook, accomplished historian John Fea shows why Christians should study history, how faith is brought to bear on our understanding of the past, and how studying the past can help us more effectively love God and others. Deep historical thinking can relieve us of our narcissism; cultivate humility, hospitality, and love; and transform our lives more fully into the image of Jesus Christ…" Learn more about this book HERE!
Hour 2 Audio :