Money Management

Jim Dankenbring talks about Financial Planning, Wills, and Trusts.
A lifelong member of Concordia Lutheran Church-Kirkwood Missouri, Jim Dankenbring also has an extensive practice in mergers and acquisitions, securities law, complex contract negotiations, executive compensation and other business law areas. He serves as lead counsel to a variety of foreign and domestic closely held companies, tax-exempt organizations, executives, and families in a wide range of business initiatives. He has represented buyers and sellers, including senior management and investors, in connection with the acquisition, sale and recapitalization of businesses in many industries such as health care, manufacturing, banking and technology. He has also represented issuers and investors in public and private debt and equity financings, credit facilities, and other complex financing transactions.

Through his active participation in Spencer Fane's membership in TAGLaw, Jim has developed personal relationships with lawyers around the world. As a result, he often represents parties to cross-border joint ventures and strategic alliances, including distributor agreements, product distribution and marketing agreements, franchise agreements, licenses, and other complex agreements.
Learn more about Jan Dankenbring HERE.
---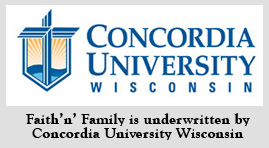 Send in your family questions to Family@kfuo.org or call host Liz Hoffman at (314)505-7839 and we'll address them on Friday's show!
---
Like us on Facebook Today!