Hour 1 Audio:

"The 450th Anniversary of the Council of Trent's Conclusion" with guest Rev. Dr. Martin R. Noland – Pastor of Trinity Lutheran Church in Evansville, Indiana.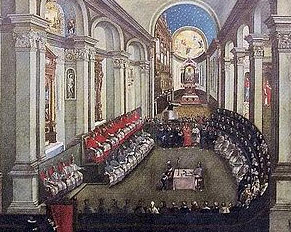 The Council of Trent was an Ecumenical Council of the Roman Catholic Church. It is considered to be one of the Church's most important councils. The Council issued condemnations on what it defined as Protestant heresies at the time of the Reformation and defined Church teachings in the areas of Scripture and Tradition, Original Sin, Justification, Sacraments, the Eucharist in Holy Mass and the veneration of saints. It issued numerous reform decrees. By specifying Catholic doctrine on salvation, the sacraments, and the Biblical canon, the Council was answering Protestant disputes. Learn more about the Council of Trent…
…and…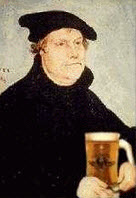 "Beer and Theology… What would Jesus brew…?" with guest Rev. Dan Torkelson – St. John Lutheran Church in North Prairie, Wisconsin.