Fathers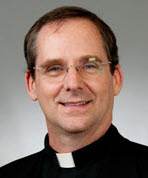 With guest Rev. Dr. Rick Marrs.
Dr. Rick Marrs was called to the Concordia Seminary faculty in the fall of 2006. His primary role here is to teach courses in pastoral counseling. He also serves as dean of faculty (since July 2010).  He served as director of continuing education and parish services from 2007 to 2009. Prior to coming to Concordia Seminary, he served at Immanuel Lutheran Church in Junction City, Kan. (first as vicar, then as pastor) from 2000-2006. His prior experience includes being a professor of psychology and counselor at both St. John's College in Winfield (1983-86; admissions counselor 1982-83) and Concordia University (River Forest, now Chicago) from 1986-98. At Concordia University Chicago he directed one of the master's degree programs in counseling. He has also done counseling, clinical and/or consulting work with Lutheran Child and Family Services, the Baldwin Center for Psychological Services, the Center for Applied Psychology and Forensic Studies, Kansas State University Counseling Center (doctoral intern and instructor, 1990-91), Rapha (a Christian inpatient psychiatric group), Concordia University Ann Arbor's Admissions Office, and Lutheran Special Education Services. From 1998 to 2000 he was an alternate route student at Concordia Seminary. He completed his M.Div. in 2008.
Dr. Marrs graduated from St. John's College, Winfield, Kan. (A.A. 1978) and Concordia University Chicago, Ill. (B.A. 1980). In addition, he has a Master's degree in Counseling from the University of Kansas (1985) and a Ph.D. in Counseling Psychology (APA approved program) from Loyola University of Chicago (1994). He is a licensed clinical psychologist in Illinois with about 7000+ hours of clinical/counseling experience prior to his pastoral experience. He is married and he and his wife have two adult daughters and a son-in-law. His wife Laura works as a researcher at Concordia Historical Institute and is pursuing an M.A. in Church History.
Dr. Marrs enjoys playing competitive tennis, table tennis, and running stairs. He is the coach for the Seminary's varsity tennis team. He grew up on a sheep/wheat farm outside Arkansas City, Kan.
---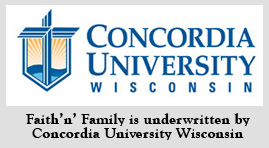 Send in your family questions to Family@kfuo.org or call host Rev. Rod Zwonitzer at (314)505-7839 and we'll address them on Friday's show!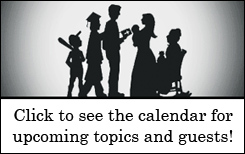 ---
Like us on Facebook Today!