Visit the KFUO Booth at the LWML Convention and receive the new Lilyfields CD "Give Thanks, Give Thanks"!
KFUO will be at Booth #330-332 for the LWML Convention (themed "Quenched! by the Water") that will be held on June 27-30th in Pittsburgh, Pennsylvania.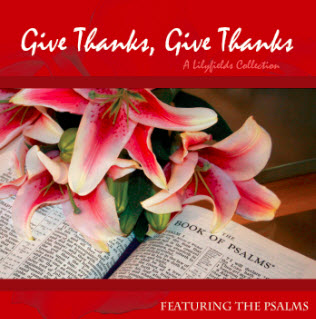 Visit our table and receive your gift: the new Lilyfields Music CD titled "Give Thanks, Give Thanks".
Joan Voges' Lilyfields CDs are a collection of inspiring music and writings that give hope and encouragement to its listeners.
Learn more about Joan Voges and the Lilyfields Music at www.Lilyfields.org.