[tabs style="vertical" title="His Time Morning Show"][tab title="Dr. Robert Rahn talks about the Lutheran Heritage Foundation."]
Dr. Robert Rahn Interview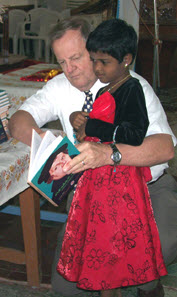 Dr. Robert Rahn, Founder of Lutheran Heritage Foundation, discusses the founding of Lutheran Heritage Foundation and the people currently involved with the work of LHF, and also talks about the Arabic Small Catechism and the Spanish Bible/Catechism as well as other resources available through LHF.

---
[/tab][tab title="Biblical Text Study"]
Biblical Text Study
With guest
Book
[/tab][tab title="Matins Sermonette"]
Matins Sermonette
Today's sermonette is by 
Book
Like what you hear on KFUO Radio? Like Us on Facebook today!
[/tab][/tabs]