Dr. Dinku Bato, Africa Area Director for Lutheran Heritage Foundation (LHF), joins Andy and guest co-host Jordan Harms from the LCMS National Convention to talk about how he came to serve with Lutheran Heritage Foundation, the nature of his work with LHF, and the various requests for Lutheran books and resources in Africa. Learn more about Lutheran Heritage Foundation at lhfmissions.org.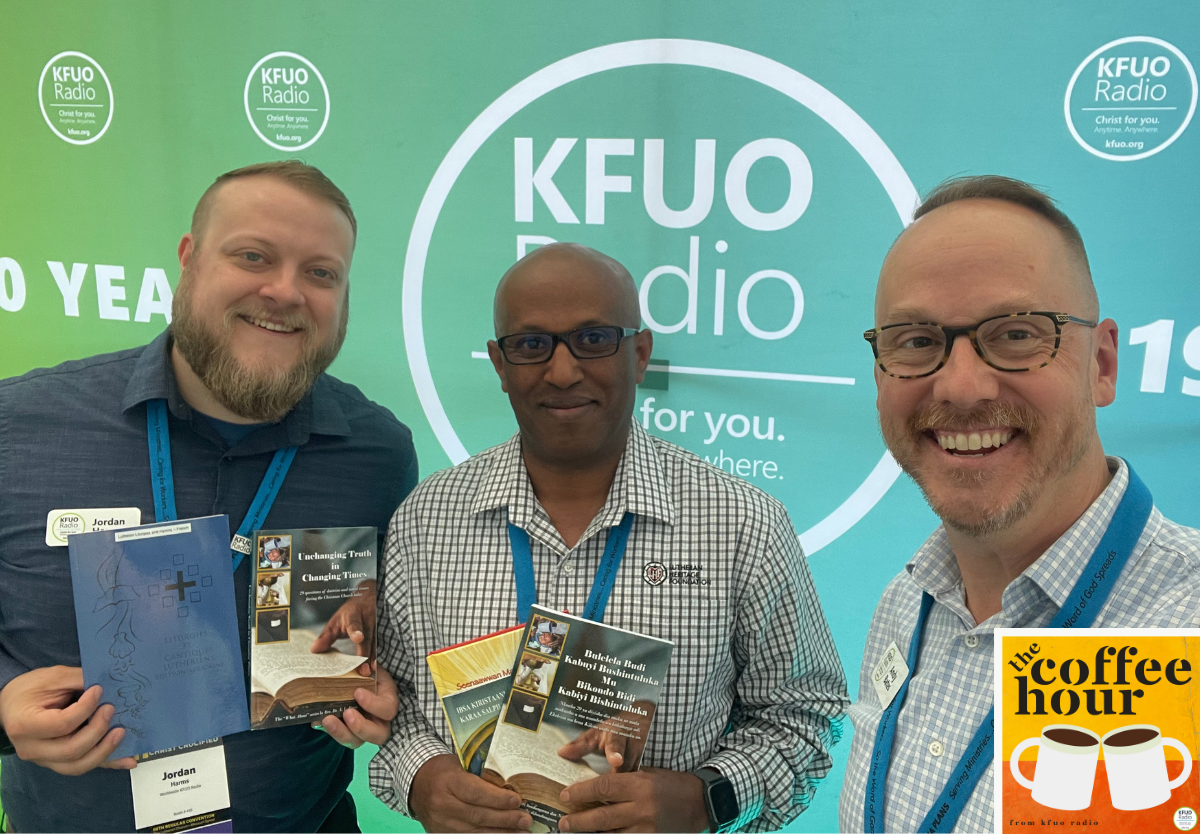 ---
The Coffee Hour is underwritten by Concordia University Wisconsin. Live Uncommon. Learn more at cuw.edu.
Have a topic you'd like to hear about on The Coffee Hour? Contact Andy Bates at andrew.bates@kfuo.org or call 314-996-1519.