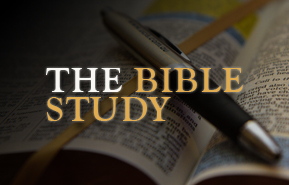 The Bible Study
with guest

Rev. John Shank of Trinity Lutheran Church in Edwardsville, Illinois.

---
Romans 12:3-5
Humble Service in the Body of Christ
3 For by the grace given me I say to every one of you: Do not think of yourself more highly than you ought, but rather think of yourself with sober judgment, in accordance with the faith God has distributed to each of you. 4 For just as each of us has one body with many members, and these members do not all have the same function, 5 so in Christ we, though many, form one body, and each member belongs to all the others.