Vocations of Women: Authors Deb Burma and Deaconess Elizabeth Ahlman
Author Deb Burma encourages women to move beyond their comfort zone, empowered by the Word of God to serve their neighbors in their given vocations, in Stepping Out: to a Life on the Edge (CPH).
Deaconess Elizabeth Ahlman,  author of Ruth: More than a Love Story (CPH), explains that the biblical narrative of Ruth is not just about a woman and her vocation, it is about Christ.
---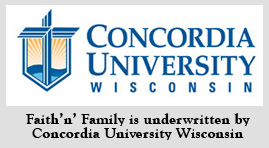 Send in your family questions to Family@kfuo.org or call host Andy Bates at (314) 996-1519 .
---