Reformation Rush Hour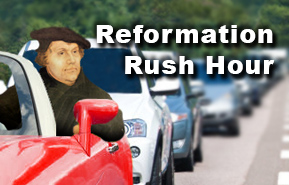 Craig and Dr. Dan Harmelink talk about Lutheran relics and buried treasure buried in church cornerstones as Dan shares a box unearthed from a church built in the 1800s!
Then Craig and Dr. Korey Maas talk about the inconsistencies in the world that thinks that it is okay to use reason to attack Christianity, but not to defend it.
Finally Craig and Pr. Walt Snyder talk about a bunch of famous dead Christians who were really cool.
---