Reformation Rush Hour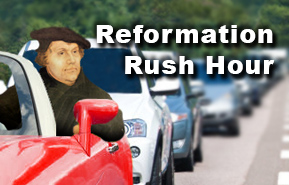 1. Feasts & Festivals
Since it is Tuesday, Pr. Walt Snyder joins the program with his usual historical look into feast, festivals and observances.
2. Ethiopian Lutheranism
In the second segment of the program, we hear about the work going on with Dr. Belay Olam, principal of Mekane Yesus Seminary as he and Dr. Collver share the fascinating stories of Ethiopian Lutheranism.
3. Celebrating Anniversaries
Finally, we're joined by Dr. Daniel Harmelink from Concordia Historical Institute as we talk about special church anniversaries including celebrating your pastor's anniversary.  Pr. Donofrio is still holding out for a trip to Tahiti for his 25th anniversary, will it happen?  We may find out in another 9 years.
---