Reformation Rush Hour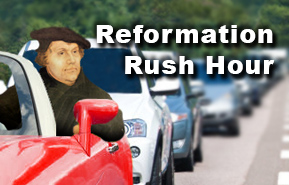 It's Thursday, that means that Rev. Mark Sell from Our Savior Lutheran Church in Fenton, Mo co-hosts.
Todd Nettleton from Voice of the Martyrs joins the pastors and discusses the latest persecution of Christians around the world.
Then the pastors talk about the Papacy and the authority of Scripture.
---