Reformation Rush Hour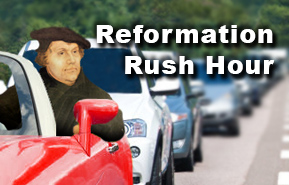 Pr. Donofrio – LIVE FROM WASHINGTON DC
A busy day on Reformation Rush Hour as Rev. Donofrio talks with Lila Rose from "Live Action."  Lila heads an educational organization and she does undercover investigations at Planned Parenthood and other abortion clinics with hidden cameras.
Mollie Hemmingway from The Federalist discusses legislation and media inconsistencies in matters of Life.
President Matthew Harrison speaks about the Two Kingdom teaching and why The Church must lead the way in matters of Life.
Finally Dr. Jeff Gibbs from Concordia Seminary, St. Louis discusses his presentation on making abortion unthinkable.
---