Reformation Rush Hour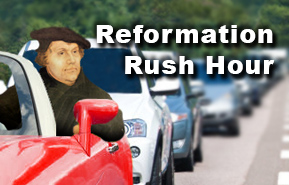 Todd and Dan (Concordiahistoricalinstitute.com) introduce us to a remarkable author, Cathy LaGrow and we discuss in depth her book, "The Waiting."  Then Pr. Walter Snyder (aardvarkalley.blogspot.com) discusses  church observances and people from Christian history.
With guest Dr. Daniel Harmelink, Rev. Todd Zittlow, Cathy LaGrow, Pr. Walt Snyder.
---