Reformation Rush Hour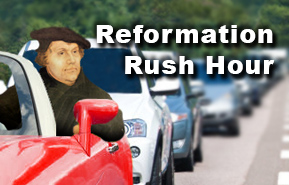 Craig starts with his "Movie Review of A Movie That He Hasn't seen."  Where he tells you that 50 Shades of Grey is lame.  Then Mark and Craig discuss proper roles of men and women in society and church.  They tie all of this together with a Gallup Poll on people's views on church and declining attendance.
With guest Pr.  Mark Sell.
---