Reformation Rush Hour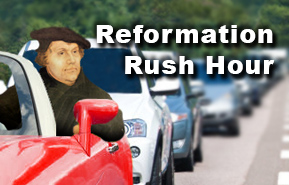 The guys check in from the Brothers of John The Steadfast Conference and Pr. Wolfmueller discusses his presentation on how to handle false doctrine in the church.
Then Todd Nettleton from Voice of The Martyrs (www.persecution.com) discusses the 21 Coptic Christians who were martyred by ISIS.
With guests Pr. Rod Zwonitzer, Pr. Charles Henrickson, Pr. Josh Scheer, Pr. Brian Woflmueller, and Todd Nettleton.
---