1. Lutheran Senior Services

Jane Wilke at Lutheran Senior Services discusses how we need to care for our Senior Citizens.
Lutheran Senior Services is a faith-based, mission-driven not-for-profit network that specializes in enhancing life for seniors, ages 62-plus. With 19 locations in Missouri and Illinois, we offer quality choices and exceptional support for retirement living. Through affordable housing sites, in-home services and senior living communities, they provide a person-centered approach to a comprehensive continuum of life choices. Building upon a tradition of excellence for more than 150 years, Lutheran Senior Services is fulfilling its Christian mission of Older Adults Living Life to the Fullest.
---
2. Daily Lectionary
Rev. Ralph Blomenberg of Immanuel Lutheran Church in Seymour, IN looks at 1 Corinthians 12:1-13 "One Body with Many Members".
---
3. Matins Sermonette
Today's sermonette is given by Rev. Ralph Blomenberg of Immanuel Lutheran Church in Seymour, IN.
---
1 Corinthians 12:1-13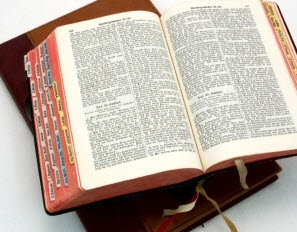 Spiritual Gifts
12 Now concerning[a] spiritual gifts,[b] brothers,[c] I do not want you to be uninformed. 2 You know that when you were pagans you were led astray to mute idols, however you were led. 3 Therefore I want you to understand that no one speaking in the Spirit of God ever says "Jesus is accursed!" and no one can say "Jesus is Lord" except in the Holy Spirit.
4 Now there are varieties of gifts, but the same Spirit; 5 and there are varieties of service, but the same Lord; 6 and there are varieties of activities, but it is the same God who empowers them all in everyone. 7 To each is given the manifestation of the Spirit for the common good. 8 For to one is given through the Spirit the utterance of wisdom, and to another the utterance of knowledge according to the same Spirit, 9 to another faith by the same Spirit, to another gifts of healing by the one Spirit, 10 to another the working of miracles, to another prophecy, to another the ability to distinguish between spirits, to another various kinds of tongues, to another the interpretation of tongues. 11 All these are empowered by one and the same Spirit, who apportions to each one individually as he wills.
One Body with Many Members
12 For just as the body is one and has many members, and all the members of the body, though many, are one body, so it is with Christ. 13 For in one Spirit we were all baptized into one body—Jews or Greeks, slaves[d] or free—and all were made to drink of one Spirit.
Footnotes:
1 Corinthians 12:1 The expression Now concerning introduces a reply to a question in the Corinthians' letter; see 7:1
1 Corinthians 12:1 Or spiritual persons
1 Corinthians 12:1 Or brothers and sisters
1 Corinthians 12:13 Or servants; Greek bondservants