Update on Boy Scouts; Holidays with Autism
In the first segment, the Rev. Bart Day, Executive Director of the LCMS Office of National Mission discusses the changes in policy for the Boy Scouts of America and the dissolve of the LCMS Memorandum of Understanding with the BSA.
In the second segment we revisit a conversation on preparing for the holidays with children and loved ones with Autism.
---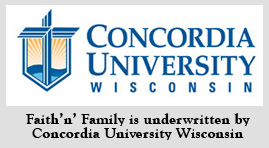 Send in your family questions to Family@kfuo.org or call host Andy Bates at (314) 996-1519 .
---